WEEK 36 REVIEW: Review of all the league and cup action from the weekend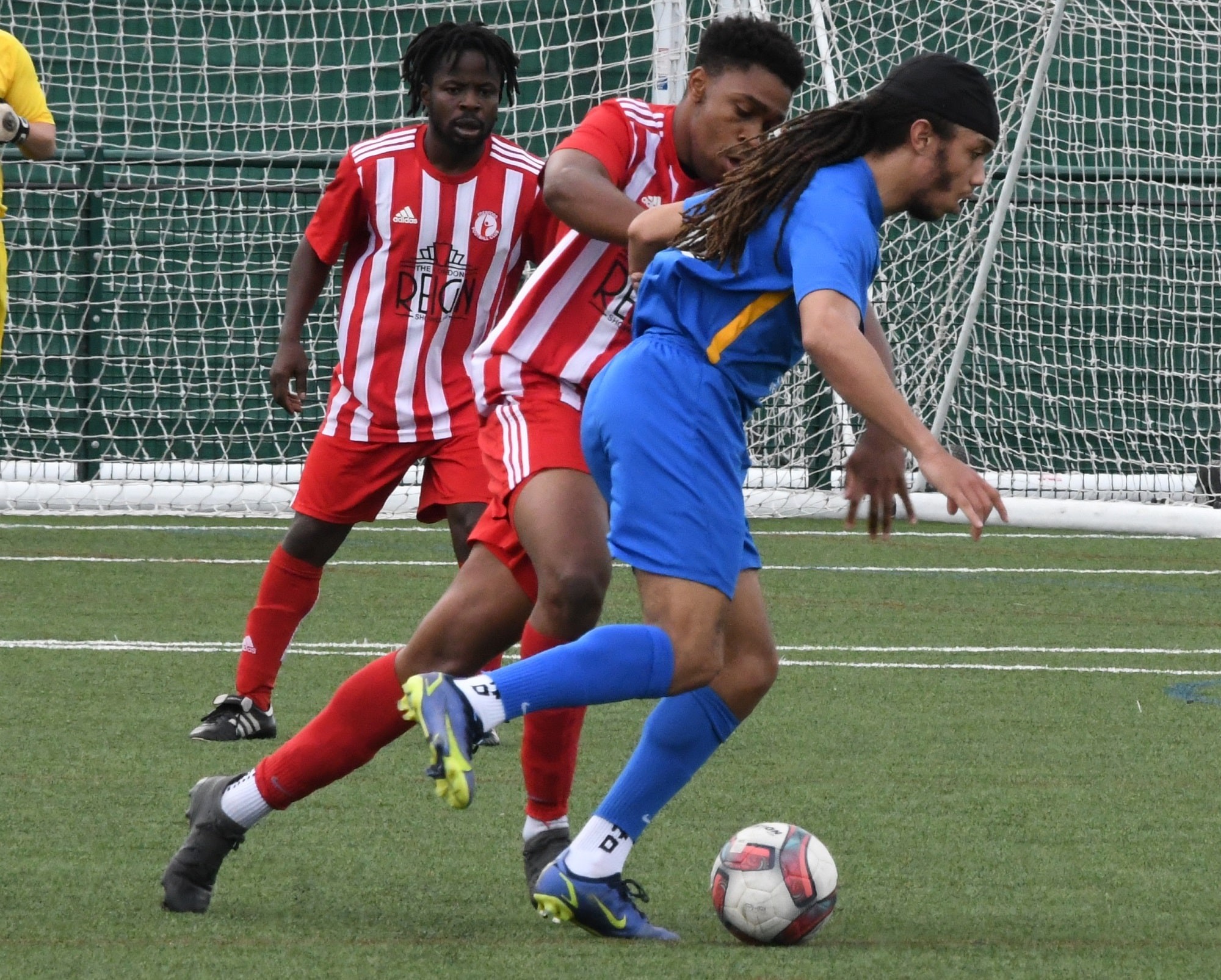 For our latest news and updates, please enter your email address
PREMIER DIVISION CUP
The full line-up for this season's Premier Division Cup is now known as the second semi-final was completed on Saturday where London Park City were in action once again, taking on London Cranes in Seven Kings. A close game saw the sides finish level at 1-1 at full-time, sending the game to another shootout. After a penalties victory last weekend, it was London Park City who once again prevailed, winning 3-2 to send their side to a maiden final, facing Wapping later in the month.
DIVISION THREE CUP
In the Division Three Cup, the first of the semi-finals took place which saw ASA attempting to stand in the way of champions FC Baresi Under 23s as the latter sought the opportunity of a league and cup double. A terrific game saw ASA lead before a Baresi fightback took the game to penalties. In the shootout, it was the champions who progressed to their first final, winning 4-2 to send their side to Dagenham & Redbridge!
SENIOR DIVISION
Some huge games in the Senior Division took place over the weekend which saw Chigwell Town, a side who had been in the relegation zone almost the entirety of the season, pull off a massive win, defeating Tower United 3-2 to stay in the league. Harry Tew-Robinson was the hero with a hat-trick which ensured his side stayed up by the narrowest of margins.
It was also a great day for Blue Marlin who knew they had to get a win against London Cup finalists FC Petrocub in order to give themselves a chance of beating the drop. And a win was exactly what Blue Marlin delivered, beating their mid-table opponents in a 2-0 scoreline to move out of the relegation zone and confirm their senior status for another season.
Over in Beckton, those results meant that CSM London had no choice but to win their game to stay in the league but were facing a Woodford East side with just as much in the game for them as they strove for runners-up spot. Eli Brown scored for CSM but East goals from Billy Barr, Andrew Rowe, Ben Smith and Reece Beaumont meant their side took the honours in a 4-1 win, keeping their hopes of top two alive.
Cup finalists, Rapid Chingford, warmed up for their huge occasion in the coming fortnight with a terrific win in their last game of the season, defeating Jolof Sports in a 1-0 scoreline over at Mayfield Leisure Centre. A single Tita Daniel goal was enough for the Fenton Cup finalists to take the points, confirming an eighth placed finish in the process.
PREMIER DIVISION
The penultimate game of the Premier Division season saw Frenford A the hosts to fifth placed Wapping, the latter looking for a confidence boost ahead of their own cup final in a couple of weeks time. A closely fought battle eventually went in favour of the champions as Frenford won the game 4-2 to ensure they completed a terrific campaign in some style ahead of their debut top flight season.
DIVISION ONE
Division One's action was wrapped up on Saturday as Belfry went out knowing that three points would see them achieve something quite special. But standing in their way were a side who will have been pleased with their own efforts this year and RCXI raced into a lead through goals two goals from Ayo Matthews and a Sammy Anjorin goal. Two Kieran James responses wasn't enough as RCXI sent the champions to just their first defeat, in the very last game of the season.
All eyes were then on the big game at the Marshes where Cowley Community went into their battle against Francis Luke knowing they needed the points to ensure themselves of the runners-up position. They delivered exactly what they needed, winning the game 3-1 as two Elias Tackie strikes and a Michael Taylor goal promoted their club into the Premier Division for next season!
DIVISION TWO
It's congratulations to Fairlop Rovers who were confirmed as Division Two champions on Saturday as their opponents could not raise a side for the remaining fixture. A tremendous achievement for the club as they continue their rise through the divisions. Well done to Dylan and all of the Rovers players on their success!
Following that outcome, the battle was then on for the runners-up spot which saw Rainham Working Mens Club needing to secure a win against Royal Forest to take second place. And that was exactly what they managed to do as Connor Kain scored twice and Sean Tormey once to give the Workies a 3-2 win, confirming promotion to Division One. Well done to everyone involved!
In the battle to avoid the drop in Division Two, a key six pointer saw St Francis taking on Loughton Lions at Robert Clack, the Saints knowing they needed to secure a win to keep things in their favour. But the Lions were able to secure a valuable point for their side in a 3-3 draw, despite two Omar Hafid goals and a Peter Luvualu effort for Saints. Lions now need just two points to beat the drop.