WEEK 27 REVIEW: Rainham WMC provide shock in Premier Division Cup quarter final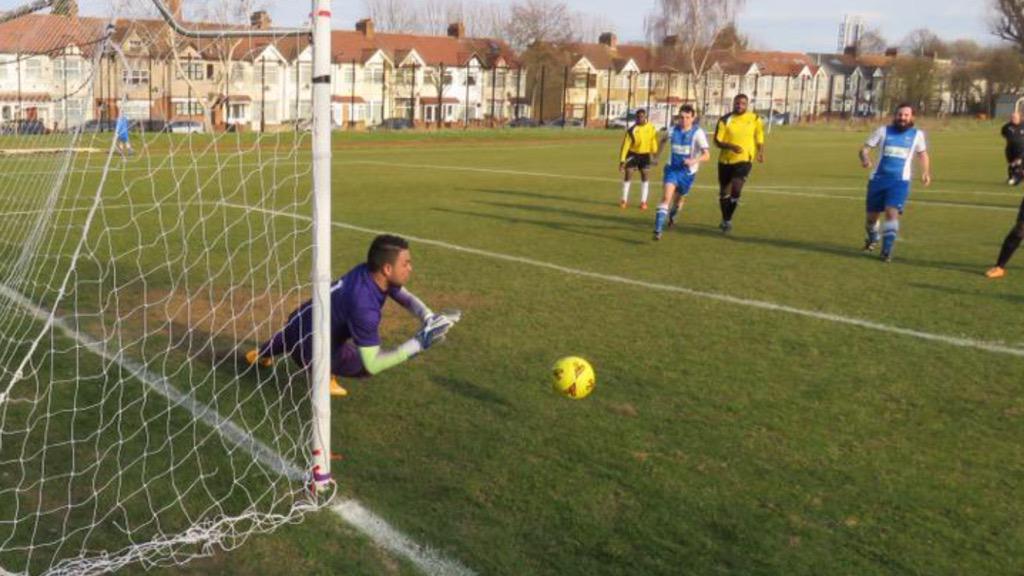 For our latest news and updates, please enter your email address
With the Essex Alliance Football League coming to the business end of the season, this is when league titles can be won and lost with other teams finding out whether they are facing the dreaded drop or not. With most of the cup competitions now at the quarter final stage at least, we sit back and watch teams work hard for places in the semi finals knowing they are one game away from having the chance to go Dagenham & Redbridge in May.

We start our report in the Premier Division Cup where the quarter finals paired Chingford Town Res and AAH Romford with a semi final spot up for grabs. Town were comfortable 3-0 winners as Joseph Johnson, Darryl Shirt and Chetin Ali scored the goals that confirmed a semi final place. In the other quarter final, bottom side Rainham Working Mens Club provided a massive shock as they end the participation of 3rd placed Jolof Sports Club in winning 4-2.
In domestic Premier Division action, Chingford Athletic keep the pressure on May & Baker EC A at the top of the table with a 4-0 win at home to Eastside Rangers with the crucial goals coming from LUKE ARNOLD, LEE BOWERS, LEE DOYLE & MICHAEL MIGNOT, the latter with his 22nd goal of the season. The result made sure that Chingford Athletic closes the gap at the top to just 12 points with 5 games in hand. At the other end of the table, St Francis gave themselves a lifeline and a possible way out of the drop zone to stay in the Premier Division with a 4-2 away win against Chingford Harriers. Harriers goal from ADAM FERNANDI & STEVE HARRISON were cancelled out by an important hat-trick from MARCEL BYFIELD and a fourth from PAUL EMBLEY. Moving up the table slightly, we had a mid-table game between Melbourne Sports and Cranes United with the latter coming away the happier team with a 3-0 win as SENKATUKA NELSON and MEDDIE NSUBUGA scored the goals. With this win, Cranes United moves up to 7th in the table which means the 3rd to 7th places in the table are broken up by a mere 4 points so still plenty to play for.

There were 3 games in Division One this weekend, the most exciting of which was between Glendale and Chingford Town Res. 8 goals in a game of football is something to show off with Glendale coming away the happier, racing into a 5-0 lead but Chingford coming back hard in the second half as the scoreline finished in a 5-3 win for Glendale. JONATHAN MAYS and ANDREJS NOSIKOVS scored one each but man of the match was JOHN TAYLOR knocking in a well earned hat-trick which more than doubles his tally for the season with him now on 5 goals. DANNY MORGAN, JACK TURNPENNY and JACK LUSTIG were on target for Chingford Town Res to make a real game of it. At the other end of the table, Northend did their chances of getting a promotion spot the world of good by beating Forest Green 2-1 at home with goals from MICHAEL URLING-BROWN and KRISTIAN KATZAROV. Those points move Northend up to 4th in the table, just 2 points behind 2nd placed Vittoriosa Falcons with 3 games in hand. In the remaining game, Lord Nelson picked up a vital win in beating 3rd placed London Bari Res 4-2 which keeps them just ahead of the drop zone.

The Division Two title race is hotting up and continues to intrigue with 2 teams now looking odds on to be fighting it out for title glory. With 2nd placed Grove United not in action, West Essex Res once took the chance to go back top of the table with a 4-0 win against Dagenham United. LLOYD RENVOIZE, ADAM NORRIS, JOSEPH THWAITE and OTIS GATEHOUSE scored the goals which means they sit top, 2 points clear, but Grove United sit second with 2 games in hand. Leyton Green, who still have an outside chance of taking the title, picked up a 2-1 home win against Newham Royals with goals from WYNDELL FOSTER and THOMAS SIMON cancelling out a Royals' goal from RICHARD SMITH. Cowley Community's title hopes were almost extinguished when they went down to an in-form Custom House, 2-1. IZYNNA OGEDI-UZOKWE scored his 30th league goal of the campaign but alas it wasn't quite enough as BRADLEY ROUTLEDGE and JACK FIELD made sure of the result for Custom House. Bottom side Northend Res found themselves on the wrong end of a 3-0 scoreline against Singh Sabha Barking with goals from AMUN SHERGILL, BARNI LAKHAN and JORDAN AARON HAMILTON securing the points for Singh Sabha to keep them 6th in the table.
Finally, our congratulations go to St John's Deaf who travelled up to Coventry on Sunday to play their English Deaf Cup semi final against Fulham Deaf and came away 1-0 winners to book their place in the final of this national cup competition. Oliver Manoochehri was the hero on the day with the only goal of the game. The date and venue for the final will be announced in due course.