WEEK 18 REVIEW: Round-up of all the football action from the final weekend of 2021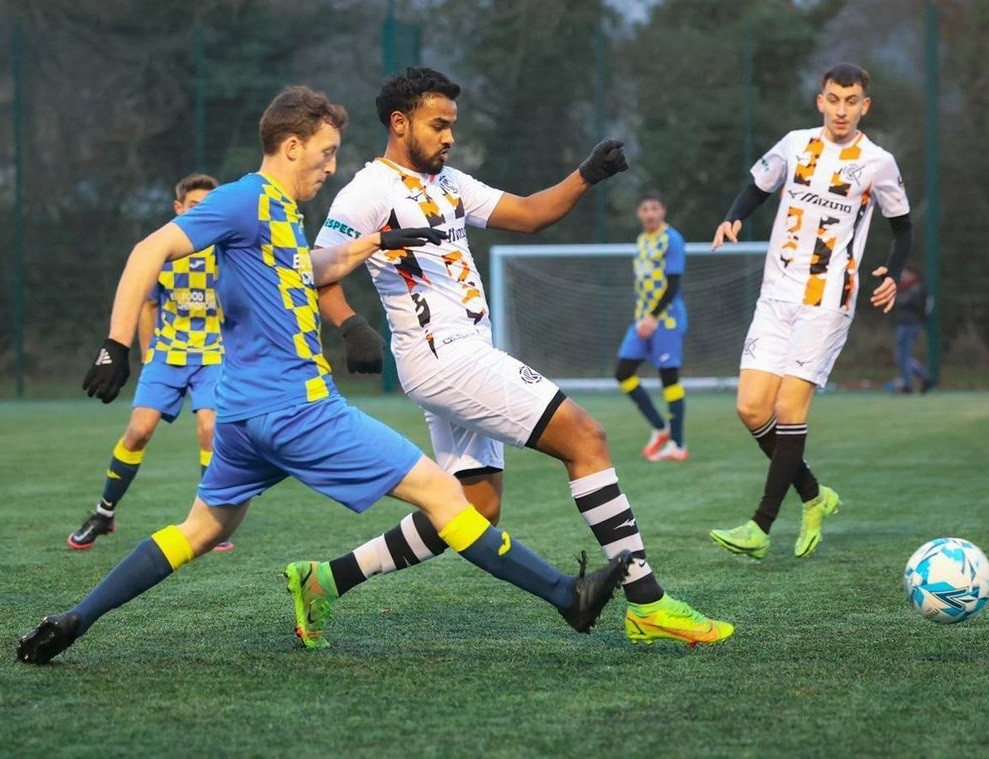 For our latest news and updates, please enter your email address
FENTON CUP
The final weekend to football before the festive break was certainly a memorable one for a number of reasons, one of which was another giant-killing in the Fenton Cup. Lymore Gardens were the side to suffer, despite fighting back from 3-0 down against Frenford A to level at 3-3, before the latter scored a decisive winner. Ryo Brown, Tyrique Peters and Gracia Muhemba scored for Garden but a pair of braces from Wisley Baltazar and Joel Opara earned victory for the lower ranked side.
FENTON TROPHY
The first semi finalist of the season was confirmed as Unitey made their way into the last four with a victory at Redbridge Community, seeing off their fellow Division Two outfit in a 5-1 scoreline in Dagenham. Bubintende Masadi was in great form once again, netting a hat-trick, adding to goals from Mohammed Abaker and Ahmed Dousa. Akiljo Balliu scored the Redbridge consolation in reply.
SENIOR DIVISION
There were some big results for sides in the bottom half of the Senior Division table with FC Petrocub the biggest movers of the weekend, shifting up to sixth in the standings as they came through a five goal thriller away at FC Baresi, moving above their opponents in the process. Tyreece Robertson and Raymond Pok scored for the hosts but their efforts proved not quite enough.
Rapid Chingford also put in a good shift against a higher placed side as they moved to within a point of Kit Out London with a 4-1 win in Noak Hill, just their third success of the season so far. Darwin Romero scored a hat-trick and Sorin Tudose netted the other to take their points tally to fourteen for the season.
Separated by just goal difference from Rapid are CSM London who sit one place below in eleventh after they secured win number four for the season on Saturday, opening up a three point gap on the sides below through a 4-2 home win against relegation threatened Tower United. Leon Barnard done the damage with a hat-trick, Micail Koulibaly scoring the other to render United goals from Abdullah Jama and Abubakar Maxamed as just consolation.
PREMIER DIVISION
In the only Premier Division game to take place on Saturday, Dagenham United took full advantage of others being out of action around them to move level on points with the league leaders, now trailing Frenford by just goal difference. Dagenham were 5-1 winners in Hainault, taking maximum points from a tenth placed All Prospects side.
DIVISION TWO
Emerson & Upminster Reserves have moved themselves back into a promotion contention position in Division Two as they picked up a big win in the division's only game, defeating bottom of the table Newbury East in a 7-0 win at Hall Lane. Reece Stringer was on form with a four goal haul, Alex Pizzey scored two and Tobi Onafeko grabbed the other to position them just two points off the pace.
DIVISION THREE
Two in-form sides met in Hainault on Saturday with Glendale and Melbourne Sports looking to continue their respective runs of form in a big local derby match. After a chance filled first half finished goalless, Seyi Agboola's excellent strike into the top corner gave Glendale a lead but the Mels clung on and equalised late on with a close range finish to give both sides a point apiece, the Mels moving top in the process.
The division's other game saw Lymore Gardens Reserves move third in what is proving to be a really tight battle at the top and they were 4-2 winners at home against winless Terin at the County Ground. Fahad Abdallah and Ali Swamad scored the Terin goals but Garden had just enough to take the victory on the day.
DIVISION FOUR
In Division Four, the day's final game saw second meet previously eighth with promotion chasing Dagenham United Reserves on the road with a trip to West Essex Under 23s at The Rolls. A close game ensued in which the two teams had to settle for a share of the points in a 3-3 draw. Javen Cole scored twice off the bench for West with the aptly named Daniel Mincer putting the icing on an important point for West.
Photo Credit: Line of Fire Photography