Understanding and harnessing the power of social media in grassroots football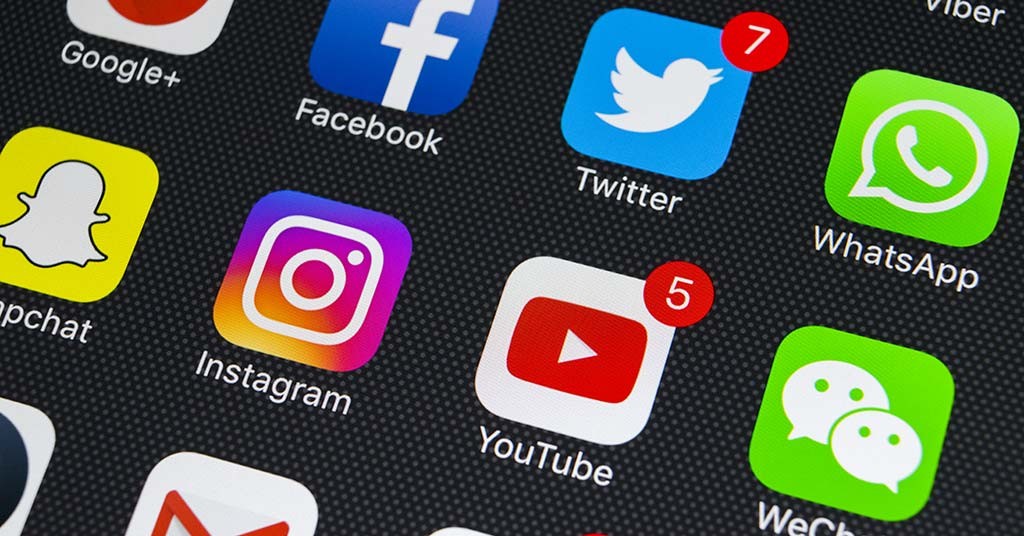 For our latest news and updates, please enter your email address
The latest of our summer blogs is a new feature for this year as we look closely at the increasing influence of social media and digital platforms in raising the awareness of and promoting grassroots football.
The rise and rise of the digital age
For those who have been involved with grassroots football for quite a few years, who can still remember a time when the first news you had of your team's fixtures was when your manager attended a monthly league meeting to pick up a fixture list? Plus of course, you then had to then wait until the results were published in the local newspaper a few days after the weekend to know how each team faired. This was also a time where you didn't find big player signing announcements and, if you were looking for that next big signing, you either had to make a few phone calls or place one of those infamous small ads in the local rag! That was the situation as recent as the turn of the millennium and before the first wave of social media activity.
It's fair to say that the world has changed dramatically in the last fifteen or so years. In a recent survey it was revealed that, of 52.2 million adults in the UK, two-thirds use social media at least once a day and that calculation doesn't include young people. In comparison, a little under 13 million copies of newspapers are now sold each day according to another recent survey, equating to 24% of the population. You wouldn't be surprised to know that figure is reducing each year as more people reach out to digital platforms for their fix of information.
And the last real indicator of this real sway towards being more "digital" is the increasing accessibility to smartphones and surge in mobile data usage. When you took out a mobile phone plan ten or more years ago, you'd be looking closely at the number of minutes and texts you got as part of the package, perhaps with a small splash of data thrown in for good measure. Nowadays, plans are focused more towards the data included with average usage amongst adults in the UK now reaching 2.5GB per month from a recent analysis.
Which platforms are popular?
In the UK, the average adult spends almost two hours of their day scrolling through various social media platforms. This is a staggering statistic when you consider this equates to 468 hours a year or almost twenty whole days! Despite their well publicised issues in recent years, Facebook remains the country's most popular platform however that landscape is beginning to change with a number of others moving ever closer, particularly in some of the younger age brackets. For those in the age bracket of 25 years and upwards, this remains a very popular and effective platform.
Depending on where you look for your statistics, YouTube is very close behind Facebook in the follower stakes and one of the platforms increasingly being explored by budding videographers in grassroots football to bring their clubs closer to their prospective following. This is a movement particularly prevalent in Sunday football where "Sunday League" YouTube teams are now constantly popping up and eager to follow in the footsteps of local sides such as Palmers, Baiteze and SE Dons, each bringing their own unique concept and content into your home. This channel is highly recommend for those who have the technology and expertise available to make video content.
From a purely a grassroots football angle, the Twitter platform has reformed the way in which clubs interact with each other through digital means. Taking a purely Essex based focus on usage, over 95% of adult football clubs in the county have taken to Twitter, albeit with varying degrees of regularity and quality. Nonetheless it has become the fastest and most effective way for clubs (and leagues) to get their message out to a large following in quick time. Twitter is generally well received by all age brackets so is a highly effective means of communication.
The one to keep your eye on, with a growing audience year upon year, Instagram is fast becoming the platform of choice with those in the age bracket of 16-30. It's success is largely based around it's striking use of imagery and videography, combined with it's filter tools, a highly interactive means of grabbing the user's attention. At the beginning of the year it was estimated that 24 million from the UK's population have an account, up significantly in previous years. If you have lots of photos and graphics to share, this is highly recommended and a significant investment in the future as this will continue to boom for some time.
Social media and your football club
The use of social media for a football club will differ slightly to how the personal user would interact and would operate along similar lines to a business. Gaining new "followers" or "likes" is, of course, an important aspect of any platform in the knowledge that, the greater the audience, the more people your message will reach out to. However, it remains crucial to target the correct demographic with your content. There is no point in followers from another country retweeting your next big fixture as, quite obviously, it's very unlikely to resonate with anybody of interest in your area.
When you are setting up your social platforms, brand consistency and awareness are two crucial factors in getting the image of your club out into the ether. Your club badge as a profile picture and a nice, representative header or cover image are the two basic requirements to immediately bring a degree of credibility to your club. In the age of the scroll, people will very quickly skip past content that looks to be unimaginative or boring so having that first real impact is key.
Once you have an account all set up and ready to go, or perhaps you're looking to revitalise and reignite an existing account, the big question is then what should you use it for. In it's simplest format, social media is a communication channel, a platform in which to communicate out information to your following. This in turn, assuming the content is interesting, will bring the further followers as more and more become "connected" with your brand.
Some examples of items that might be of interest to share online include (but not limited to!):
Upcoming events involving your club

– social gatherings, trials, pre-season training sessions, tournaments, fixtures, cup finals
Information about your club

– introduce the key personnel at your club, the chairman, manager, club captain. Make people feel like they know your team personally
Initiatives you are involved with

– are you doing something for charity this season? Let people know about it
Announcements

– new players, new coaches, new ground, cup draws, essentially anything that may prove interesting to either those involved with the club or followers from outside it
Match reports

– brief information on how matches went, potentially directing followers to a fuller report on another platform
Photos & videos

– post some interesting photos or video content from your matches, events, training sessions. These

are hugely powerful as they draw more attention than bog standard posts
Adverts

– publish any adverts that are specific to your club's requirements such player wanted ads, coaches needed, friendly opponents needed, sponsorship requests, tournament places you have available
What else can we recommend?
With any post you make, irrespective of the platform you are using, it is crucial to tag people or other organisations related to the post, particularly those featuring in any images. This will attract that individual's attention to the post, enable them to see the value in it and hopefully share it out to their own following. Good quality content will nearly always ensure your followers engage with the content by sharing, re-tweeting or liking it. The knock-on effect to this is that the post will achieve a much larger reach as it spreads across the timelines of your followers to people who may not necessarily have a connection with your channel presently.
Keeping on top of your social media presence can be a time consuming and often daunting prospect, particularly if you have more than one team to cover. There are some good tools out there however that can make the process far less painful. Hootsuite is one of those tools which enables you to link all of your channels (maximum of three for the free version) which will allow you to post out simultaneously them all as well as offering scheduling features. This means that you can set up a sequence of posts to go out at timed intervals instead of only when you are free to do it yourself.
Our last recommendation is to engage. What we mean by that is that, despite us spending a lot of time focusing on what you might contribute in the way of posts, it's important to value the efforts of others too. For instance, if your league or county FA posts out about a potential funding opportunity for grassroots clubs, why not share, like or retweet this out to your own audience? It's still highly relevant to your own audience and will bring you a fair amount of kudos too from those organisations. Also, if you read a post that you like and think is interesting, say so! Write a comment that provides your own thoughts on the matter, congratulate or thank them for their contribution. Engagement is very important!
So in summary…
I think we have demonstrated just how important it is to adapt and move with the flow of the so-called digital age which is only going to increase as technology develops and becomes increasingly accessible. It's perhaps not yet an absolutely essential need but is not far from that position given how many clubs are adopting the approach to promote themselves.
Representing your club as a forward thinking and progressive organisation is however very important and demonstrative of your desire to keep up with the times. Whatever platform you opt to go with, it's essential to represent the club in a professional manner yet maintaining that degree of interest about you with some injection of fun elements. Beware of the pitfalls of expressing your mind too freely however as county FAs are regularly monitoring channels nowadays for compliance with FA regulations.
Whatever you choose, we wish you well on your digital journey!