How grassroots football might look when it resumes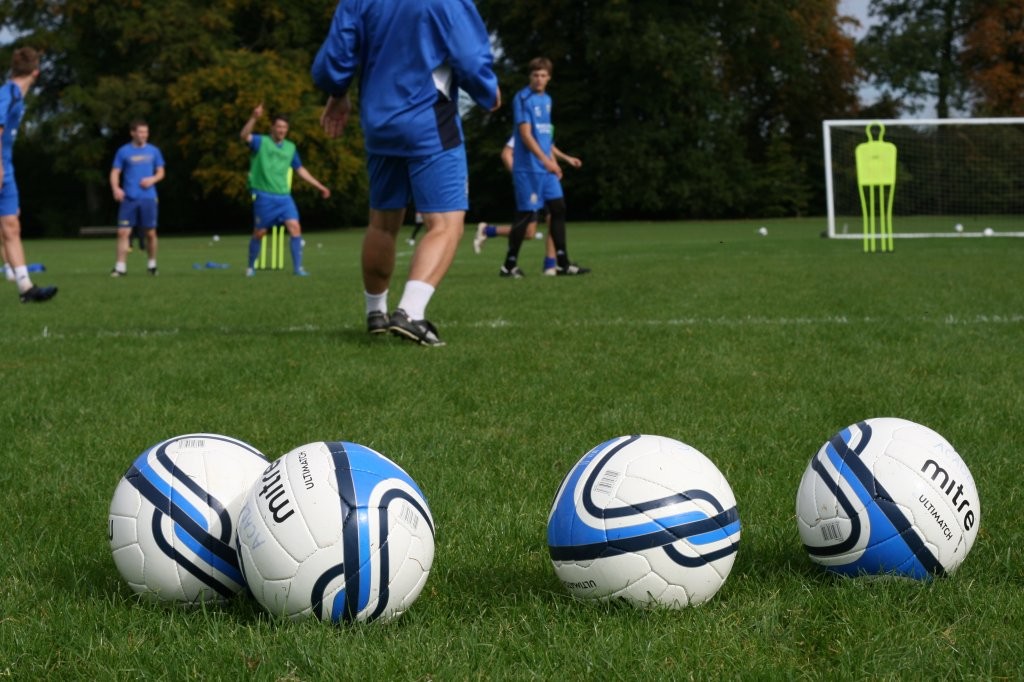 For our latest news and updates, please enter your email address
Following the recent announcement from the Government, football will undoubtedly be returning to our shores at grassroots level in the coming weeks - not soon enough I hear some of you say. But what will "football" look like at our level when it eventually makes its comeback? There has been no official information provided as yet but we'll speculate a little on some of the adaptations we might have to expect at least at the start of the new season.
It's been well over one hundred days since things were halted in March, putting an end to league campaigns across the UK, for many clubs, leaving much unfinished business. One thing that the lockdown has led to is a real desire to get back out on the hallowed turf once again. It's noticeable how many of the parks are increasingly busier than normal, bustling with activity now that social distanced training has been allowed to resume in small groups, albeit some are being a little liberal with that regulation!
The possible "how"
It's very likely that the grassroots version of "Project Restart" will be a gradual affair with a controlled return to what we all knew to be football prior to March. The main restriction to any imminent start is the social distancing measures which are presently two metres wherever possible or more than one metre plus mitigation such as a physical barrier or PPE along with the lack of testing available to the general public at present.
The most recent Government advice appears to intimate that close contact can be resumed in a competitive context only i.e. within the natural flow of a match. It appears that social distancing may still be expected whereever possible, this being in breaks in play and outside of the match itself. This would also be extended those specatating where it's probable that a limit will be placed on the number of non-participating individuals who can attend matches.
If the nation's summer sport is anything to go by, cricket returns this coming weekend at club level, a sport with a very limited amount of close contact. A number of temporary changes have been made in that sport which includes turning up to matches kitted up and ready to play, therefore removing the use of often cramped changing room and shower areas. This is one measure we could well see in the early stages of the new football season.
We would also expect FA directives to lessen risks by removing handshakes and goal celebrations that involve players huddling close together along with restricting or preventing the shared usage of equipment, including kit. How this might work in practice, we will have to wait and see.
Even once the FA sanctions the return of matches, one key barrier we believe we might face in seeing a restart to matches is a shortage in the availability of pitches that can be hired both for the plethora of friendlies due to take place and even into the start of the league campaign. A large number of pitches we see at this level are run by the local authorities or schools, many of whom may not have resumed normal activities by the time teams need to be using their facilities. Many of the schools are also presently operating a policy of no external visitors to sites which naturally presents an issue with teams trying to book although this isn't the case everywhere. It's probable that there will be severe restrictions on the availability of changing rooms at the very least and that staggered kick-offs could well be necessary.
The possible "when"
That common question keeps cropping up asking when we think football might resume at our level and the truth is that nobody knows the actual answer right now. What we do know is that the Government is happy to accept the return of sport once the respective governing body, in our case the FA, has put forward and had plans accepted.
There are many views on this ranging from a full restart in August to allow for friendlies through to a delay well into the winter months by which time a vaccine might have been found. The probable answer is likely to be somewhere in between which means leagues and clubs need to be ready to adapt to a variety of start dates.
Our league has already prepared for a number of scenarios which will be presented to clubs at this summer's AGM and these include options for concluding last season's cup competitions and an otherwise "normal" season with all competitions running but scaling these down as any delay begins to eat into the season, either at the beginning or because of a further shut-down during the course of the season.
In short, there are a multitude of possibilities still and we'll be looking to ensure that there is as much football taking place in whatever time and format that we are permitted to offer it. Everybody just needs to be ready to accept there will be a "new normal" for a while and that everyone will need to be flexible and understanding.