Should grassroots football clubs consider Charter Standard accreditation?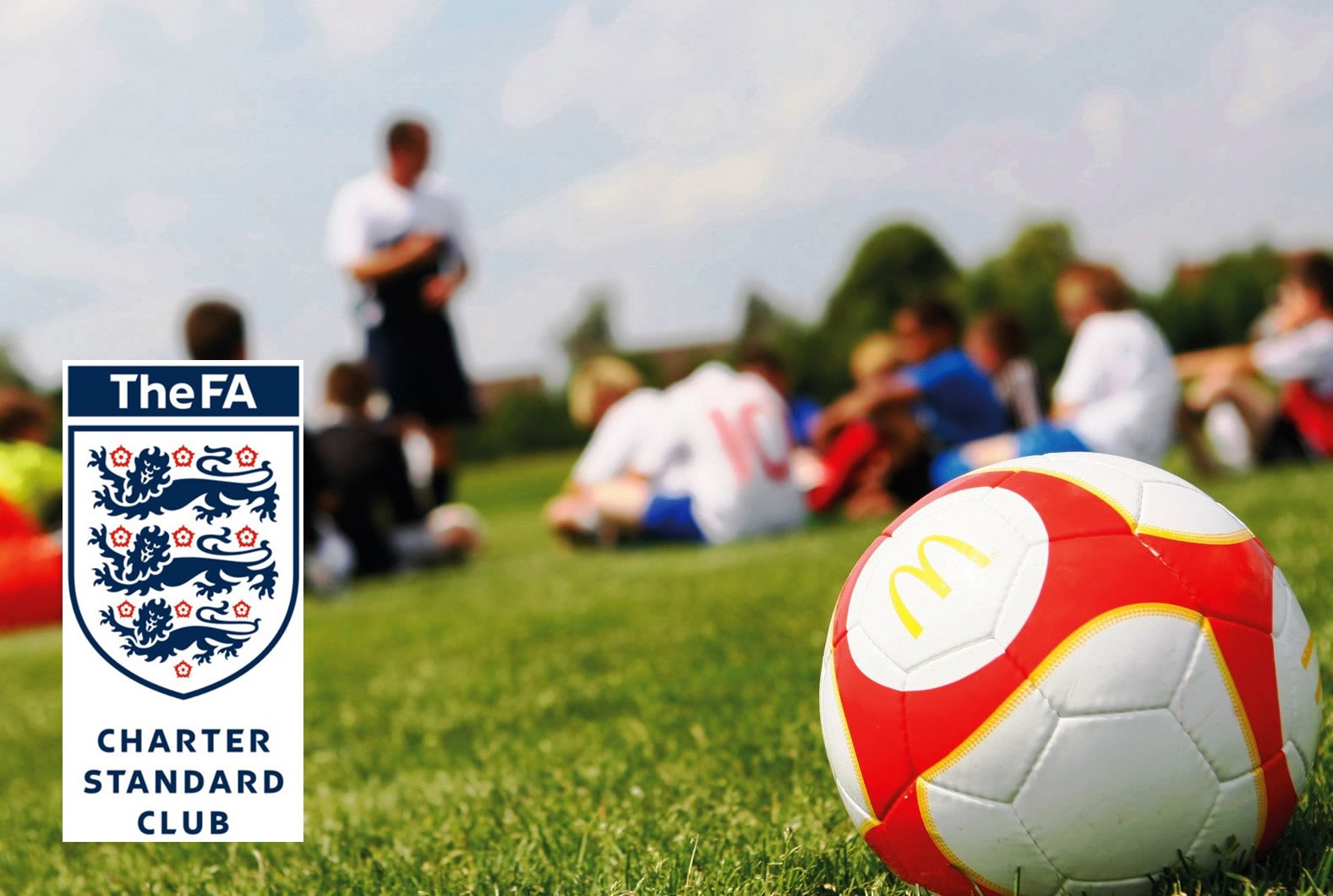 For our latest news and updates, please enter your email address
With pre-season very much now on the horizon for many clubs, the last of this summer's blog articles looks at the FA's flagship Charter Standard scheme and what it brings to the game at grassroots level, in particular within the adult football arena.
From speaking with a number of clubs in our region, it is clear that there is a divide over the effectiveness and perceived importance of the scheme, most appreciably between your typical "one man band" clubs and their larger, multi-team counterparts.
What is Charter Standard?
It's perhaps an appropriate time here to explain what we mean by "Charter Standard" as many amongst you may well still be wondering.
This national scheme, coordinated by the FA in collaboration with McDonalds, is one of recognition and reward. Its goal is to raise standards in grassroots football, support the development of clubs and leagues, recognising and rewarding them for their commitment and achievements.
To achieve Charter Standard, for an adult club, it has to demonstrate that they offer well-run and sustainable football whilst challenging themselves to maintain high standards and, where appropriate, to improve and progress to new levels. Clubs must also agree to adhere to and promote the FA's Respect programme too.
From my own research, the common misconception is that the scheme is targeted at big, well established youth clubs. Well, it is perhaps true that a larger majority of those clubs are those who have taken it up in its 18 or so years of being in existence but adult-only clubs are equally entitled to take part and earn recognition. In fact, from looking at the requirements, it is far easier for an adult club to join the scheme and maintain the accreditation in the long run.
But what's in it for my club?
Good question. For many, you will be probably thinking, it sounds like a great idea in principle but are really not sure of the benefits you will see as a club. Some of the benefits are intangible and include:
Being able to promote the fact that you are a Charter Standard Club, that bringing a positive reputation about how well run your club is
Attracting and retaining players and volunteers
Access to tailored support and resources from the FA and county FA
Some of the tangible benefits to new and existing Charter Standard Clubs include:
Provided with 10 new match balls
£100 kit and equipment voucher to be spent with an approved distributor
Eligible to apply for 'Stay in the Game' grants of £750
Prioritised access to other funding sources
Access to tickets for England youth and women's internationals
That all sounds great but what do I need to do to meet the criteria?
Our focus in this section is very much with adult clubs, that being the demographic we work with most closely.
There are a number of criteria that all clubs have to meet which include having a bank account in the club's name for those with more than one team and an accompanying financial statement approved by the club's committee.
All clubs need to also have a set of key documents in place which include club rules for its members, an equality policy and have completed the planning document which looks at how your club is planning to develop and meet targets set.
The remaining key requirement is to ensure that there is a qualified, non-playing, first aider at each match. This individual needs to have attained the FA Level 1 Introduction to First Aid in Football (IFAIF), something which our league have already committed to funding for each team in our competition.
For youth clubs, the requirements extend significantly into areas concerning coaches requiring to hold qualifications, safeguarding matters, CRC checks for all volunteers and minutes of committee meetings, demonstrating that it is much easier for adult-only clubs to get onboard.
While the above may not be an exhaustive list of requirements, it does outline the key areas being assessed as clubs go through the application process, something which Essex County FA are only too happy to support on all the way.
OK, I'm interested. What happens next?
On Monday 22nd July, officials from Essex County FA will attending our Clubs Development Meeting at Dagenham & Redbridge FC, a segment of which will be dedicated to promoting the Charter Standard scheme and covering any areas which I haven't addressed already from my limited knowledge. This would be an ideal opportunity to hear more about what it can do for clubs at grassroots level and how they can assist in making it as smooth a process as possible.
For those wanting to proceed, its best advised for you to place a call with the Football Development Officer at your county FA who will give you the advice you need and help you get the ball rolling. For those affiliated with Essex County FA, you can speak with James Ellis who represents our area (London boroughs). His contact number is 01245 393088 or you can e-mail him at james.ellis@essexfa.com.
In summary…
There will naturally be much scepticism from many quarters that this is scheme that merely serves to tick a few boxes at the FA. Perhaps this remains true but there is no doubt that the scheme is now well recognised nationwide with the percentage of Charter Standard accredited clubs and leagues on the grow year upon year. With that growth brings a much better understanding of what it represents to hold this kite mark for your club.
For adult-only football clubs, the criteria remains very achievable for clubs of any size, including those who operate with a very small pool of volunteers. With the undoubted availability of templates and exemplars to assist with the construction of the key documents to support your application, the tangible benefits I feel are sufficient to consider making an application. The cost of ten new match balls and the voucher for kit and equipment alone makes this a worthwhile investment in your club, not discounting the other benefits that are likely to follow.
We would welcome the input from those who have already achieved the Charter Standard accreditation on what they feel it has done for their club and, from those who have been sceptical about it in the past, the reasons or barriers to them considering the scheme.