WEEK 6 REVIEW: Jolof Sports suffer shock cup defeat to St Johns Deaf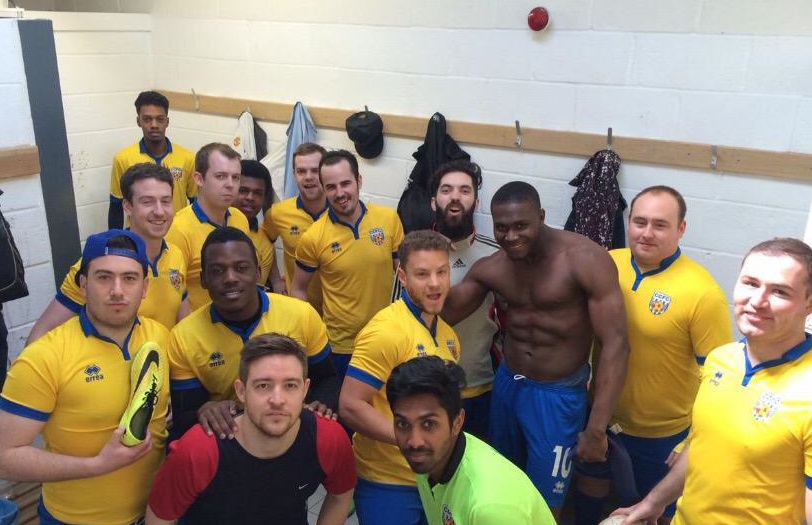 For our latest news and updates, please enter your email address
St John's Deaf inflicted the shock of the opening round so far in the Fenton Cup as they registered a 2-1 win against unbeaten Premier Division side, Jolof Sports, with Kimahrie Lee and Marios Costi securing the vital goals to lead them into round 2. There were also some near misses for our top flight sides as Division One side, West Essex Reserves, took Chingford Town all the way to penalties following a 3-3 draw, but were eliminated 4-2 in the resulting shootout as Town made the second round. Luke Edmead, Matthew Harvey and Brook McDonagh were on target for West Essex on the day. London Falcons edged past their lower division opponents, Cowley Community, winning 2-1 despite a Conor Harrington strike for the home side. In an all-Division One clash, Kitgum Boys prevailed 2-1 against Forest Green while a Harry Chalk double saw Grove United through to the second round with a 2-0 win on the road at Singh Sabha Barking. Three Colts also secured a safe passage through to round 2 with a 2-0 win at St Francis Reserves courtesy of goals from Fabian Donovan and Tom Jakob.
In the Premier Division, Chingford Athletic have moved top of the table by a point following a 3-0 win at Blue Marlin aided by a brace from Michael Mignot and another goal from David Livie for the reigning champions. Rainham Working Mens Club have moved up to fifth in table following a 4-2 home win against Melbourne Sports for whom Scott Lincoln and debutant James Baxter found the target.
The sole game in Division One this week saw Chingford Harriers take a point in an exciting 3-3 draw against Flyers as an Edwin Jabbari double plus a goal from Ross Paterson helped Harriers secure a point. Neil Hankin, Michael Saunders and Nils Haywood were on target with goals for the Flyers.
Northend ended the 100% record of London APSA on Saturday as Ryan Leddra scored the only goal of the game to win 1-0 against the league leaders and move his side up to fourth place in the table. Newham Royals picked up their first win of the campaign as a Christopher Cumming brace and other goals from Daniel Cuming and Andrew Cook led them to a 4-3 win over Leyton Green. Chingford Athletic Reserves' league form continues to blossom after securing a 4-1 victory at home to Inter Plaistow. A Plaistow goal from Mason Brown was cancelled out by Chingford strikes from Sam French, George Watmough, Sean Clarke and Michael Boahene in a win that lifts Chingford to second place in the table, level on points but a mere three goals separating them from the leaders.
St Francis provided the league sole London Junior Cup success of the day as they travelled to Northern Town and came away with a 2-0 win to secure safe passage to round 2. Custom House were defeated 2-1 away at Diaspora Sports while Buckhurst Hill Under 21s were defeated 4-2 away at Lewisham Athletic to end their participation in the competition for this season.