WEEK 6 REVIEW: Chingford Athletic close gap on leaders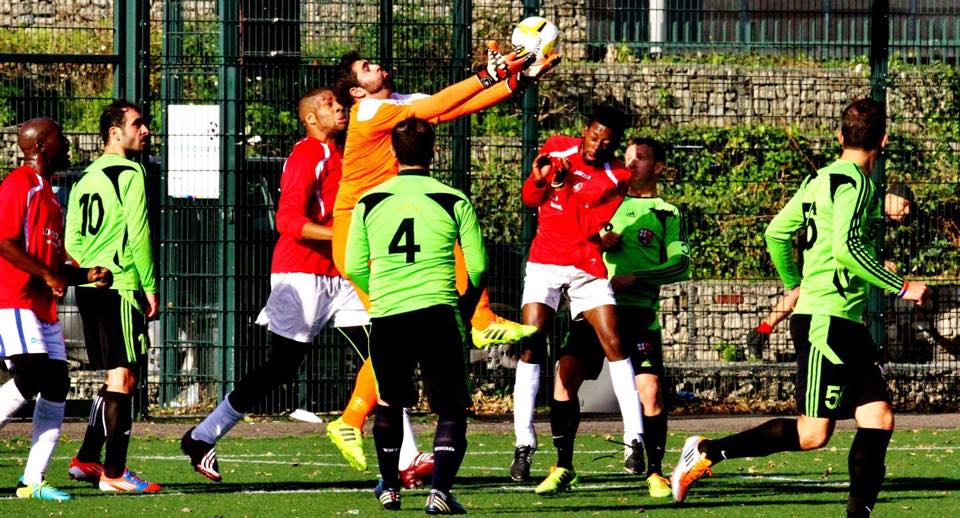 For our latest news and updates, please enter your email address
Jolof Sports Club continued their fine run of form in the Premier Division with a 5-1 win on the road away at Chingford Harriers. Modou Sankareh fine run in front of goal continued with a hat-trick adding to further goals from Pa-Amadou Mbowe and Modou Jammeh while Benjamin Stone struck Harriers' consolation. In the 2nd Chingford derby of the season, it was Chingford Athletic who came out on top, winning 3-2 against Chingford Town to hold second place. A Tom Pearce double added to a strike from David Livie to secure the points while Joseph Johnson and Luke Giddings were on target with Town's replies. Cranes United are up to sixth in the table with a second league win of the campaign winning 2-0 away at Newham Res with both goals coming from Mathius Sendawula. St Francis go level on points with Cranes United but trail on goal difference after a 4-1 win against Rainham Working Mens Club. Tom Jakob bagged a hat-trick for his side with Martin Robinson rounding off the scoring for his side. In the final match in the division, AAH Romford picked up their first point of the season in a 3-3 draw against Melbourne Sports for whom John Shubert was on target with a brace.
Blue Marlin and Vittoriosa Falcons continue to battle it out for top spot in Division One with both securing wins at the weekend. Blue Marlin were 3-0 winners at home against Northend to retain top spot while Vittoriosa Falcons visited Glendale and came away 4-1 winners with Emmanuel Ampaabeng netting for Glendale. St John's Deaf remain in touch with the leaders and indeed are still unbeaten after an 8-3 win at home against London Bari Res for whom Remayne Thomas, Paul Oleme and Daniel Headley netted. Chingford Town Res are off the bottom after a first win of the season, 4-1, away at Three Colts. Zikoraige Ikeh's double along with goals from Harley Hicks and Ryan Murray were enough to secure the points with David Watson scoring in reply for Colts.
Cowley Community have gone top of Division Two following a 4-1 against previously unbeaten Custom House as Izynna Ogedi-Uzokwe's hot-streak in front of goal continued with a hat-trick with fellow double-barrellee, Marcus Robinson-Bailey, rounding off the scoring. John Chapman was on target with Custom House's goal in reply. Grove United are second on goal difference after a 5-1 away win at Newham Royals courtesy of a Harry Chalk hat-trick and a single from Neil Matthews. Trailing just a point off the leaders are both Leyton Green and West Essex who met this weekend and took a point apiece in a 2-2 draw. Green's goals arrived through Oussama Serrar and Wyndell Foster for with West Essex Res replying through Lloyd Renvoize and Adam Norris. Canio secured a second win of the season as they defeated Northend Res by the odd goal in seven, 4-3, with Ben Aldorino netting for Canio and Edmund Adade, Daniel MacAnnan and Santos Kanu grabbing the Northend consolation goals. In the final game, Dagenham United and St Francis Res, eighth and ninth placed respectively, playing out a 1-1 draw with Marcel Byfield finding the target for Saints.
In the London Junior Cup, Forest Green hosted visitors from south west London in the shape of PWCA Wimbledon and it was the visitors who prevailed, winning 6-1.
Photo: Credit to St Johns Deaf for this week's headline photograph