WEEK 32 REVIEW: Round-up of all the league and cup action from the weekend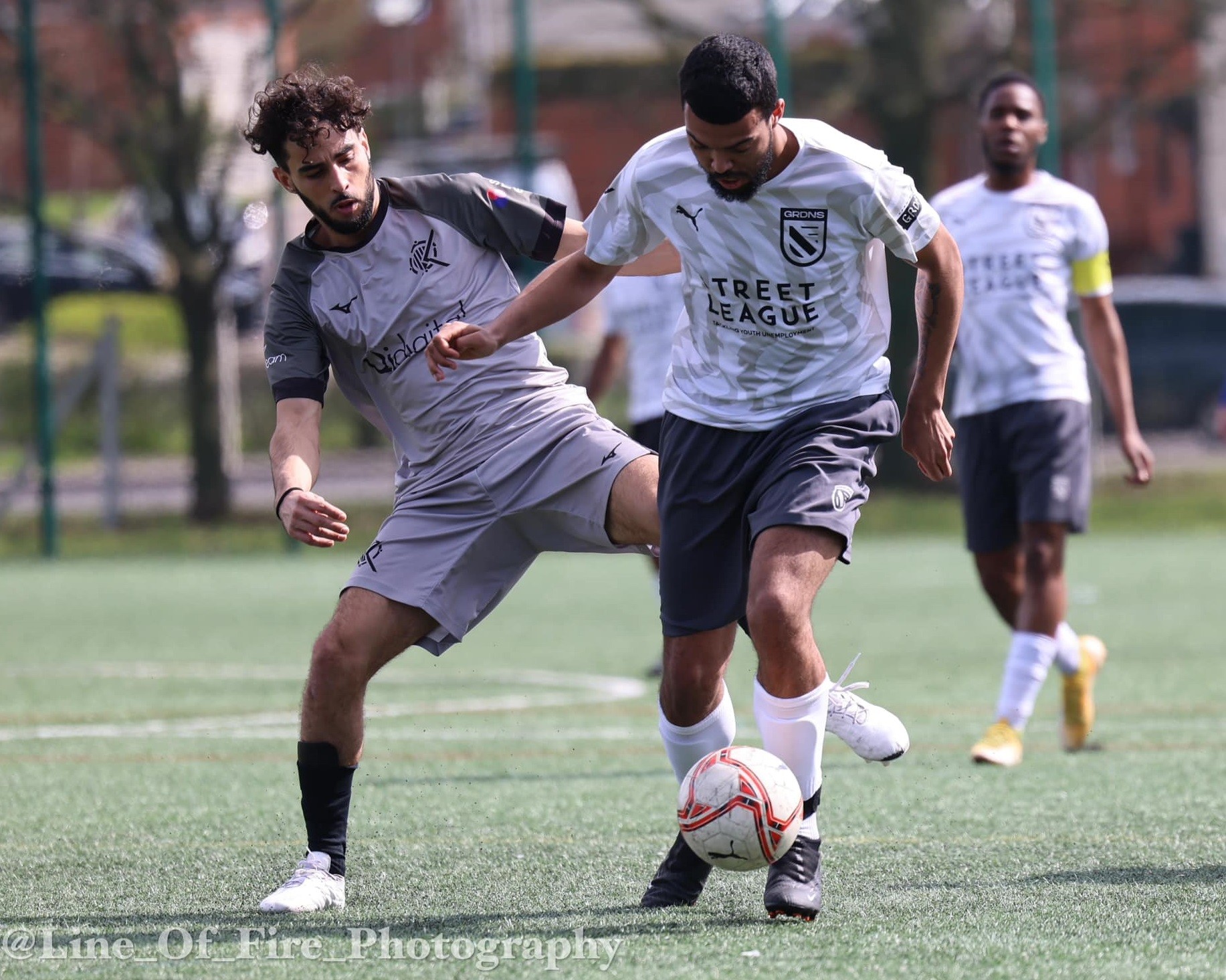 For our latest news and updates, please enter your email address
FENTON TROPHY
The line-up for this season's Fenton Trophy semi-final is now complete as Division Two's Snaresbrook pulled off a shock of sorts in knocking out Division One side Atholl on Saturday, winning 3-0. Harry Prince scored two goals for the hosts with Alex Gordon adding the other to keep hopes alive for a 'Brook treble.
In the day's other quarter-final, an all-Division Three clash saw Buckhurst Way the visitors to take on Glendale for a place in the last four. A tight start to the contest saw Glendale carry a 2-1 lead into the break before netting three more in the second half to head on through as 5-1 winners. Josh Adeojo scored twice with Muhammed Camara, Adebayo Adeyemi and Maryis Shamku on target.
SENIOR DIVISION
The midweek Senior Division action saw Jolof Sports and FC Baresi lock horns on Monday night with the two sides in action at Mayesbrook Park in a pivotal fixture. A close game was edged by the visitors with Noyan Tajbakhsh of FC Baresi scoring the games only goal to win it 1-0, a clash showing very few chances on the night.
There was a surprise result on Wednesday evening at Noak Hill where May & Baker EC Reserves produced a terrific performance to send FC Petrocub to a rare recent defeat, Bakers securing the points through a 4-1 win. Gabriel Odili struck a hat-trick with Idris Aminu netting the other to give their side the points and closing the gap on their opponents to just four points.
On Saturday afternoon, the big game of the day came from Wodson Park as the top two met, Brimsdown the visitors to take on FC Baresi. And it was FC Baresi who ended the week as they started it, edging another close contest to win it 2-1, Yannick Kamanan scoring both goals to take the victory. That result saw the gap at the top close to five points, Brimsdown remaining top.
That result also gave Woodford East renewed hope of shutting the gap at the top for themselves and, with a game in hand, they now sit six points off the pace following a 5-2 away win against Crookz United at Peter May. Billy Barr, Callum Maltese, Kaya Karbeyaz, Odunajo Elifosi and Connor Brathwaite all netted for the Peacocks to set them up for their midweek trip to the leaders.
There was also a big result over at Mayesbrook Park where Jolof Sports were the hosts to an in-form Chadwell Heath Spartans side, the hosts still with things in their hands for a tilt at the title. And it was Jolof who took home the points in this one as they overcame an Elie Fanga goal for the Spartans to net a 2-1 win for themselves.
In matters affecting the other end of the table, it was a big day for both Rapid Chingford and Dagenham United as those sides were in action at Lakeside Sports Ground. Player-manager Chris Mascall grabbed a goal for Dagenham but Andrei Boga's hat-trick for Rapid provided pivotal in them taking the points in a 3-1 win, moving up two places, though with games running out.
Over at Noak Hill, another side still not quite safe just yet are Kit Out London who were in home action with the visit of Lymore Gardens on Saturday. And it was the visitors who will have left the happier of the sides as Lymore remained in the top eight with a 4-0 victory, Ryo Brown, Dylan Roberts and Andre Rashford goals accounting for their success.
As afternoons go, it was also another big one for Oakside who faced up to the task of FC Petrocub who were seeking to bounce back from a midweek reverse ahead of their semi-final in midweek. A close game was settled by just a single goal and that went to the hosts, Oakside, who were able to hold on to a earn a crucial 1-0 victory.
There were plenty of goals in the east London derby clash at The Drive where Walthamstow Reserves had to produce a fightback to take a point as their game with Frenford Development ended in an entertaining 4-4 draw. Matthew McDowell scored twice, Roberto Vieru and Mekhi Charles-Armstrong netting the others for Stow but two Kyron Chiedozie goals plus one each from Tiwa Osifuwa and Damilola Olaiya levelled it up for Frenford.
PREMIER DIVISION EAST
In the Premier Division East, Chingford Athletic have moved to the cusp of title glory following the weekend's results, scoring the game's only goal in a close contest against Fairlop Rovers to record a 1-0 success. Dylan Scutt was Chingford's scorer once again, his eighteenth and perhaps most crucial goal of the campaign.
Over at Parkside, Aveley Under 23s continued on their own promotion charge with a vital success in their clash against rivals Underscore United, the Millers moving to within ten points of the promotion places with four games in hand still on the sides above them. They were 2-1 winners at the weekend with Bobby Reeman and Imran Barmujje goals giving them the points.
Over in Walthamstow, there was a glut of goals in the clash between now relegated Freetown and seventh placed Wapping where the visitors earned themselves a fifth win of the season in beating 'Town in a 9-2 result. Darren Sosanya came off the bench to score four for his side, Lee Brown struck twice with Ali Aziz, Romel Onuoha and Damian Rusike netting the others. Donald Adaakwah and Ed Spiteri both netted for the hosts.
PREMIER DIVISION WEST
Another side on the cusp of title glory are CSM London who moved to within two points of securing the league title after another hard battle against Soul, taking all three points in a 2-0 win at Castle Green. Bilal Hussain was the man on target with both of their goals, requiring just two points from their last twelve to become champions.
Also in the west division, North East Lions hope of a third placed finish remain alive as they were able to take all three points from their home clash with London Cranes at Peter May Sports Centre. Kojo Asare and Mehdadul Kazi goals were vital on the day, those the only scoring efforts in a 2-0 success to keep them fourth.
At the other end of the table, a huge result saw Athletic Newham Under 23s move outside of the relegation places for the first time this season, the east London side recording a massive three point haul against G7, winning 10-1 to move above their opponents in the process. With two games of the season remaining, Newham now just require two points to secure their status at this level.
DIVISION ONE CUP
The line-up for the Division One Cup Final is now complete and it will feature a Renegade side who have certainly found their form in the cup competitions this season. The eighth placed side were up against league leaders Newham Wanderers on Saturday but the magic of the cup saw the hosts take a memorable 3-2 win, Nana Baah scoring twice and Wellington Ismael once, overcoming Newham goals from Joao Mendes and Addae Paponette.
DIVISION ONE
Back in the league, there was a big result in the race for the title and promotion places as Unitey put their name well amongst the picture, completing win number ten this season and defeating rivals Something From Nothing in the process. Unitey were 3-2 winners with Ahmed Dousa scoring two and Devontae Young once.
DIVISION TWO CUP
The first finalist in the Division Two Cup was confirmed on Saturday as Chadwell Heath Spartans Reserves secured their place in the showpiece final, edging their semi-final with Barking Potters by the odd goal to take a 2-1 victory at Castle Green. They will now head on to face either Rainham Phoenix or Snaresbrook in May.
DIVISION TWO
Woodford East Reserves have all but secured a third place finish in Division Two this season, earning the points they needed from their game against Lymore Garden Reserves. The Peacocks were 5-3 winners with goals from Jamie Wood, Owen McKelvey, Will Osmond and Oliver Yates, overcoming two Lymore goals from Nick Koridze and a Warren Isoka strike.
Fifth placed FC Baresi Under 23s will need a big overturn in goal difference to make a top three finish but they ensured that, mathematically, they can still do so as they edged Redbridge Community Reserves by the odd goal to win 3-2. Hashim Hussain, Maamoon Khan and Kamal Fousseni grabbed the Baresi goals while Elijah Brown and Melvin Dada scored for Redbridge with their consolations.
DIVISION THREE CUP
It was semi-finals day in the Division Three Cup and the result of the day has to be that of Football Club of Riverside who, despite being bottom of the table, produced a sensational 3-1 result in beating third placed Frenford A to take their place in the final. Alfred Sylmeta scored twice and Guilherme Jalo once, rendering Elidon Selmani's goal as just consolation in the end.
The day's other semi-final pitted league champions Newbury East against fourth placed Melbourne Sports in a big game moved to Hainault. And despite some indifferent recent form, it was Newbury who booked their place in the final with Junior Milla's brace sending them on their way, Sehraan Hussain scoring the other in a 3-0 win.
DIVISION FOUR
The season's penultimate game in Division Four saw Flyers Under 23s round off their season with a sixth victory of the campaign, coming away from King George's with all three points in a 4-0 win against the cup finalists, Emerson & Upminster Reserves. That result saw the sides complete their seasons with seventh and eighth placed finishes respectively.
Photo Credit: Kit Out London FC