WEEK 31 REVIEW: Round-up of all the league and cup action from the weekend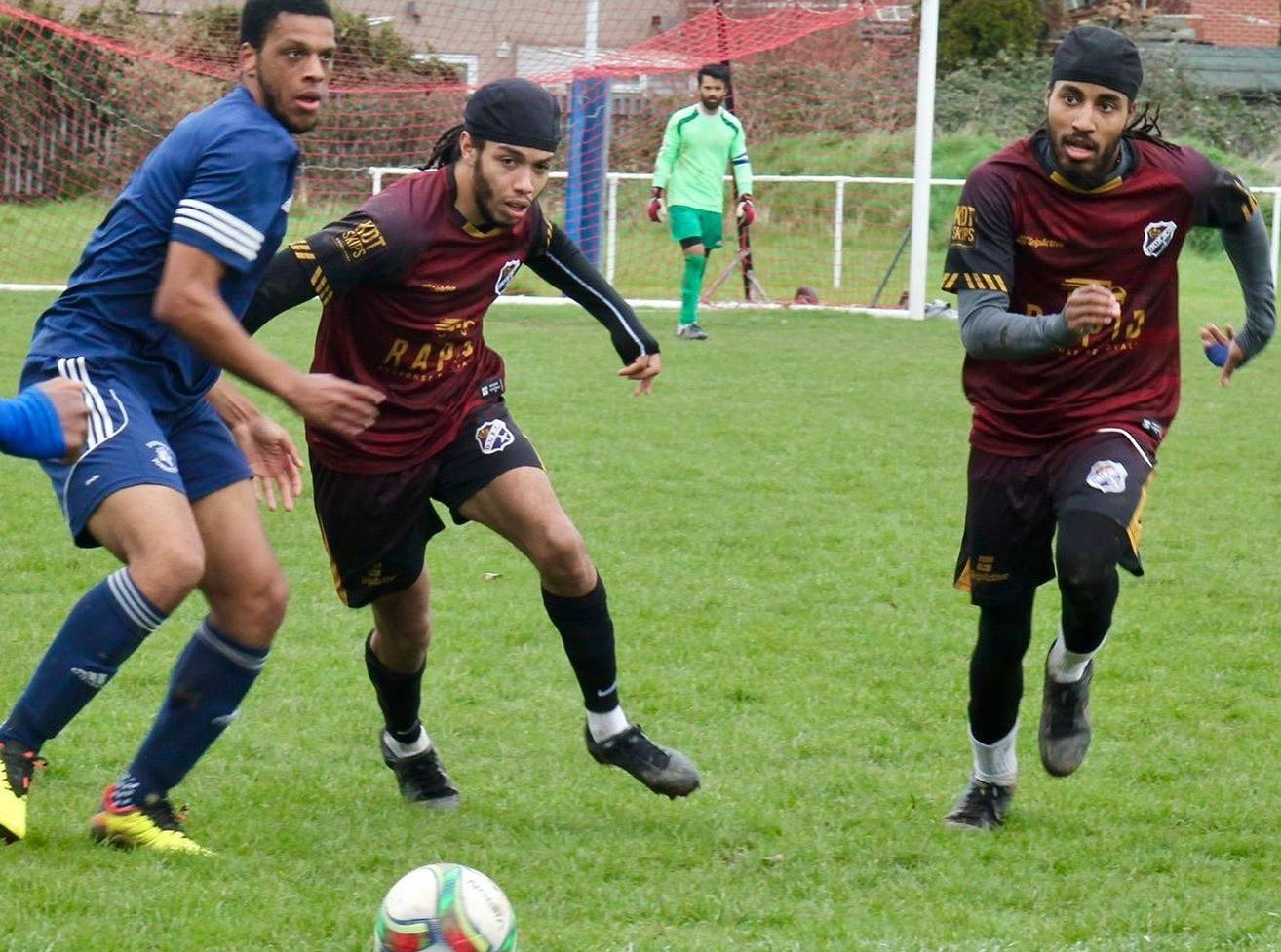 For our latest news and updates, please enter your email address
FENTON TROPHY
There was a cupset in the Fenton Trophy on Saturday as two of the season's league champions, Division Three's Newbury East and Division Four's Romford Under 19s, met in the quarter-final at Oaks Park School. The game finished level at 1-1 with Leon Sterling's effort for the hosts equalled by an Alfie Sasse strike for Romford before the latter held their nerve to win the shootout 4-1.
SENIOR DIVISION
There were some important fixtures in midweek, beginning on Wednesday night where it took a late comeback from the league leaders, Brimsdown, to take all three points against a Frenford side who had led 2-0 through goals from Brayden Johnson and Tiwa Osifuwa. But two goals off the bench from Zion Sinclair proved pivotal, as did a Perry Price goal, Brimsdown edging it 3-2 by the end.
Over at Mayesbrook Park, second placed Woodford East were looking to keep up their own title quest with the visit of Dagenham United on Wednesday night. And the two sides could not be separated over ninety minutes as Dagenham secured a vital point for themselves with Tejean Lewis and Cain Dash both on target, Sajid Aziz and Billy Barr netting for East to make it 2-2.
The Friday night action also saw one of the top three sides in action with FC Baresi on their travels to take on rivals Lymore Gardens at Coles Park. Despite Lymore starting the game down in eighth, they will have ended the happier of the sides, taking all three points in a 3-2 victory to dent Baresi's hopes. Ahmed Abdulla and Umaru Kabia scored for the visitors but those efforts proved in vain.
On Saturday, the biggest movers were FC Petrocub who moved up into the top four, following up their cup success from midweek with three points in the league, defeating Crookz United at Noak Hill in a 3-1 scoreline. That was their fourteenth league win of the season while visitors, Crookz, sit five points adrift of safety.
After being pushed down a position following Friday night's results, May & Baker EC Reserves reverted to their top seven position on Saturday, taking all three points with ten men against Blue Marlin, Baker winning the game 2-1 to close the gap on the sides above. With ten games of the season remaining for Marlin, they now need to make up a gap of fourteen points to safety.
Title chasing Jolof Sports were in action with a trip to The Drive, facing up to a Frenford Development side who had been causing difficulties for a number of sides around them in recent weeks. And this fixture proved no different with neither side able to break the deadlock, the game ending in a rare 0-0 draw.
That result gave Chadwell Heath Spartans the opportunity to break clear of a Frenford side below them and they duly obliged, earning all three points against sixth placed Sporting Hackney, despite Spartans starting the game thirteen points behind their opponents. But a brace of goals from Jonathan Evans and George Mariner, added to Elie Fanga's effort, gave the hosts a 5-1 win at Lakeside.
Completing the day's top flight action, over at Barking & Dagenham College, Dagenham United were in home action, seeking to extend their run of results with the visit of Oakside, the visitors starting the day three points and two places ahead. But neither side could trouble the scorers on the day, defences on top in another 0-0 draw, both sides taking a point to steer a little further clear of danger.
PREMIER DIVISION EAST
Chingford Athletic are the new leaders in the Premier Division East as their fixture was the only to survive the deluge, returning from London Park City with all three points in a 7-1 win. Billy Happe scored four goals off the bench, Dylan Scutt grabbed a hat-trick and Harry Rouse netted the other to take a crucial three point haul.
PREMIER DIVISION WEST
Over in the West division, all three matches were completed with CSM London scoring late on to take all three points against Soul in Beckton to move them to within four points of the league leaders. The experienced Fahad Nyanja and Emre Ozuaciksoz were the CSM men on target to take their side across the line to a 2-1 win, confirming at least promotion in the process.
Third placed AEK London will need a victory from their last game to all but assure themselves of a top three finish in their first season with the competition, that coming after their were held to a 1-1 draw against North East Lions, the side who could still pip them to that finish. James Codling scored the Lions goal to keep his side's momentum heading into their final four games.
Fourth placed London Cranes will also be looking for a strong finish to the campaign as they followed up their incredible 6-6 draw last weekend with victory this time out against the same opponents, Wanstead. It was a win by the odd goal in five this weekend, winning the game 3-2 to net their sixth league win of the campaign.
DIVISION ONE
It remains very tight towards the top of Division One where second placed Unitey took advantage of the leaders being out of action to move to within five points, securing all three points in a 2-0 win against Kwanzas London Sport in Beckton. Devontae Young and Ahmed Dousa scored the goals for the visitors to give Unitey all three points.
And third placed Redbridge Community also made progress in remaining involved with the promotion picture, now sitting just six points off the top themselves following their 3-0 home success against Eagles Football. Akiljo Balliu, Merrill Appiah and Michael Barek were all on the scoresheet to net their ninth league win of the season.
DIVISION TWO
In Division Two, Rainham Phoenix kept up the pressure on the leaders with three games to go, moving to within two points on the back of a home victory against Redbridge Community Reserves. Hamza Akbar and Oluwatomiwa Bankole scored for Redbridge but they proved not quite enough as Cameron Shakes scored twice, Sean Tormey, Sam Springall and Khairee Ahmad netting the others in a 5-2 Phoenix win.
There was another three points for third placed Woodford East Reserves who kept up their hopes of a top three finish with a vital win, defeating FC Baresi Under 23s in a 7-2 scoreline in Walthamstow. Will Osmond's hat-trick set the Peacocks on their way, Jordan Lema scoring twice and one apiece from Owen McKelvey and William Akins. Abbas Osman and Hashim Hussain scored the Baresi goals in reply.
Royal Forest are another side with mathematic chances of a top three finish still and they stayed in touch with the sides above by earning a 4-2 home victory in Loughton against Chadwell Heath Spartans Reserves. Two goals from Joe Meader and one apiece from Jonathan Hick and Stanley Kweya proved enough, James Oderinde and Abraham Ladoja netting for Spartans in reply.
The goal glut in this division continued in the division's remaining game from South Park Drive where hosts Old Barkabbeyans were held in an entertaining eight-goal thriller, finishing 4-4 against Lymore Gardens Reserves. Michael Ryder and Robbie Osbourne both scored twice for the hosts who sit five points above their opponents in the standings.
DIVISION THREE CUP
In the Division Three Cup quarter-final, the line-up for next weekend's semi-finals was completed on Saturday as Frenford A's fast start out of the blocks paid full dividends, racing into a three goal lead against Glendale courtesy of goals from Adam Andrade, Elidon Selmani and Able Alexiou-McCrae. And despite an Adebayo Adeyemi goal in the second half for the Dales, Frenford held on to progress.
DIVISION THREE
In the league action, second placed Jolof Sports Reserves completed their season and must now sit and wait on results around them, taking four points from their double-header against Football Club of Riverside. The first game finished level at 3-3 with Eldon Koleci, Alfred Sylmeta and Fayazi Omar-Mohamed goals for the hosts levelled by two Ismail Abdoune strikes and a Derek Adu goal. But in game two, it was Jolof who took the points in a 3-1 win, two Derek Adu strikes and one from Sonny Curran the difference, Endrit Syleimani scoring in consolation for Riverside.
It was also the end of the season for Melbourne Sports who completed their remaining game against Dagenham United Reserves to move up into fourth spot following a strong ending to the campaign. The Mels were 3-0 winners at Castle Green to make it twelve wins for the season while ninth placed United still remain in a little danger with Riverside having three games still to play beneath them.
DIVISION FOUR CUP
It was semi-final day for two sides in the Division Four Cup competition, ninety minutes away from a place in the showpiece final. It pitched fifth placed Avondale Rangers up against Emerson & Upminster Reserves in Loughton, a five-goal thriller ensuing. But it will be the visitors, Emerson, who ended the day the happier, Ryan Whiton, Gordon Archie and Carl Holroyd all scoring to win it 3-2, despite Fraser Bolton's double for Rangers.
DIVISION FOUR
There was just the one game in Division Four and it saw a promotion deciding clash for Fairlop Rovers Reserves who needed to beat Flyers Under 23s to take the honours. And Rovers made no mistake on the day, winning 5-1 to run in a twelfth league success of the campaign, a point clear of their rivals at Collier Row.
Photo Credit: Dagenham United FC