WEEK 3 REVIEW: Round-up of Saturday's league and cup football action from the EAL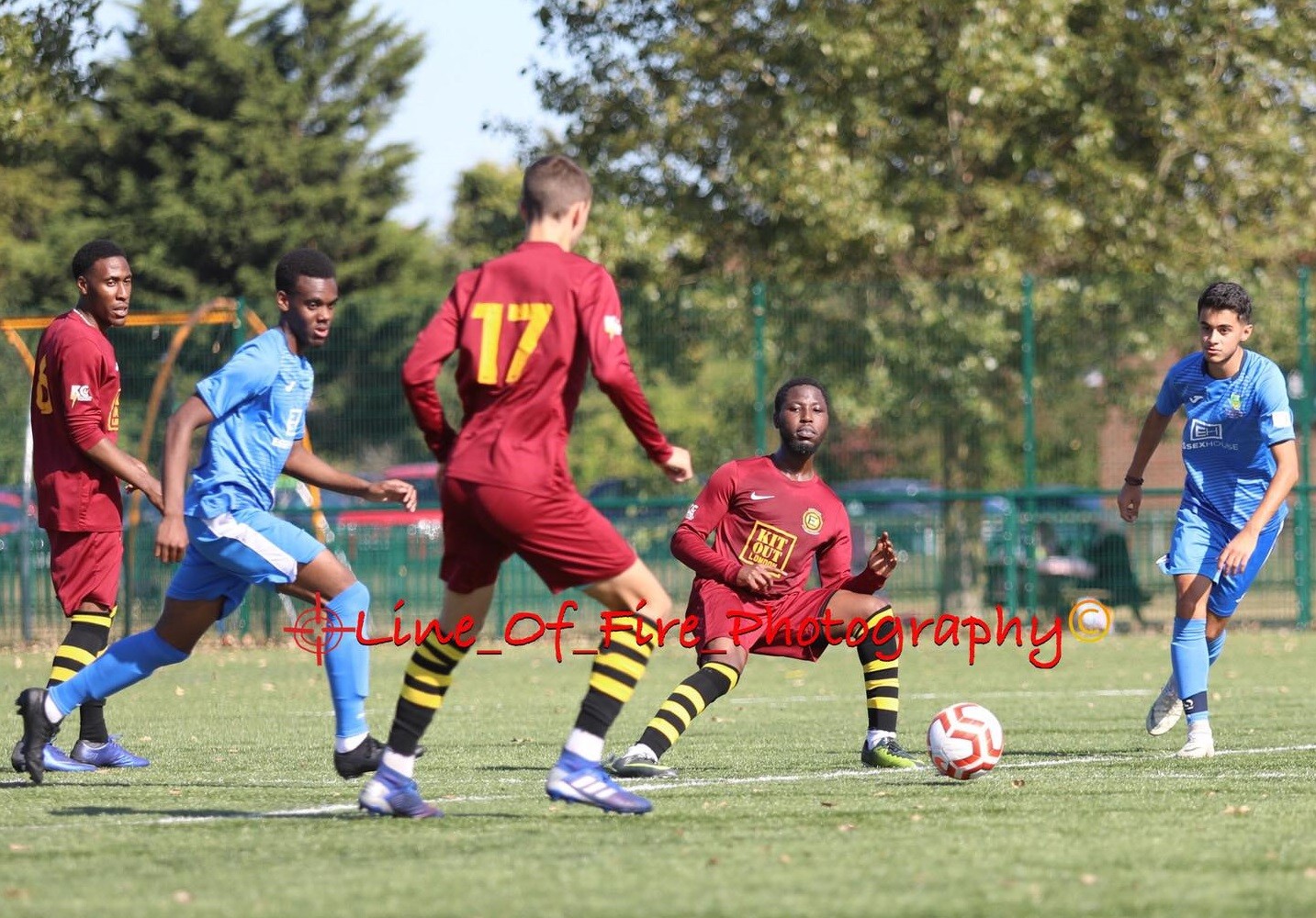 For our latest news and updates, please enter your email address
SENIOR DIVISION
There is a change at the top of the Senior Division following the weekend's action as CSM London became the new leaders, extending their unbeaten start to the campaign with a 3-2 win on the road at FC Baresi. Abdulwahid Zerrouki scored twice for the hosts but CSM responded strongly with Martin Ibitola, Micail Koulibaly and Lewis McCarthy netting to earn their sides the points and top spot.
That outcome was made possible as previous leaders, FC Petrocub, slipped to a defeat in West Ham against London Cranes at the Memorial Ground. Moses Makanga scored twice for Cranes and Mathew Mugisha once, rendering a Pavel Stirbu goal as just a consolation for Petrocub as London Cranes ran out 3-1 victors.
Chingford Athletic A are third in the standings as they made it a win and two draws from their opening three games, taking a share of the spoils on Saturday against East Ham Inter. Adam Bessadi scored for Inter once again but an Olu Oyewobi strike for Athletic saw the contest finish 1-1 and a point apiece for the two sides.
Picking up their first win of the season, Chigwell will be much happier now with the start of their season as they edged a close contest against West Essex Reserves in the local derby in Hainault. Despite coming off the back of a big win last week, West were unable to replicate that form in front of goal, Chigwell winning 1-0 to take the points.
DIVISION ONE
There were plenty of goals in Division One where Tower United secured a second win of the season and now tower above the rest as they go top of the pile. Their latest win saw them earn a 6-2 victory away at All Prospects in Dagenham. Prince Eze and Tobi Odusanya got on the scoresheet for the hosts but United doubles from Asad Yousef and Abdisemed Giama plus strikes form Liban Mahamoud and Abubakar Maxamed, saw their side to the win.
Another side who will have been pleased with their afternoon's work will be Chingford United where they were up against Sporting Hackney Development on the Marshes. Iulian Lujan was the hero for United with a hat-trick with Robert Nicolae, Roberto Lautaru, Mihail Vlad and Tamer-Andrei Bozgan scoring the others in an eventual 7-3 scoreline.
DIVISION TWO
It's as you were at the summit of Division Two where Unitey continue to demonstrate their title credentials, this time with a home clash against Melbourne Sports in Newbury Park. James Norcott and Ryan Lincoln both got themselves on the Mels' scoresheet but their efforts were in vain as David Otley, Khadim Mbacke and Francis Alinc goals for the leaders proved to be the difference.
Remaining second are Rainham Working Mens Club who followed up their big opening victory with another, this time against promoted Royal Forest. Tom Osmond was twice on target for Forest but Workies' strikes from Tyrell Phillips, Nick Tormey, Sean Tormey and Sean Thomas earned a 4-2 and maximum points for the hosts.
Old Esthameians have moved up to third in the table after a mixed start to the season, now sporting a win, draw and a defeat from their three matches. That win came courtesy of a 3-0 victory at Three Colts on Saturday, Colts making their first competitive appearance of the new season. Thomas Boomsma came off the bench to net twice, adding to a Neil Robinson effort which helped the E's to the victory.
Perhaps we've saved the best for last in the division as a nine-goal thriller ensued in Romford between Flyers and Upshire Forest at King Georges. In a mad game of football, you won't often score four goals and come off as the losing side but that will be the notion felt by Luke Robinson as he incredibly scored all four Upshire efforts in a ultimately 5-4 losing cause.
DIVISION THREE
The Chadwell Heath Spartans extended their winning run in the league on Saturday with a third victory in three, this time beating Newham Wanderers, to remain top of the table. There were some excellent goals in this contest with Ricky Reid, Rashid Matabaro and Jordan Thomas all on target in the game to see the Spartans secure a 3-0 win on the day.
Running close behind the leaders, Flyers Development could prove a threat to the leaders and they also extended their winning run to three games with a narrow 2-1 win at home to Frenford A in Romford. Jason Collins and Reggie O'Donoghue scored the goals the hosts to see them through to victory and maximum points.
After losing their first game of the season, Glendale have responded well with a pair of high-scoring wins. Their latest victory saw them take on Debden Park where Maryis Shamku netted the opener after just eighteen seconds before Mouhamed Gueye slotted in a brace, Dave Hennessey and Valter Correia the other scorers in an eventual 5-2 victory for the Dales who move up to third.
Making their league debut, Ilford Development had an afternoon to remember as they ran in an 8-2 win against Custom House United down at Beckton District Park. Carl Day and Glenn Levy scored for the Dockers but Yuki Edogiawerie, Akram Mujuzi and Alfie Fry scored braces, Kai Stephen and Archie Locke getting the others as Ilford started their season in positive fashion.
DIVISION FOUR
The opening match of Fairlop Rovers' competitive season went swimmingly for them as they smashed their way to a 7-0 home win against second placed Prospect Protégé in Barkingside. The heroes were Dylan Scutt and Anthony Regan who both netted hat-tricks on the day as Ellis Simmonds, Harry Oliver and Billy Oriel goals completed a big win.
Chingford Harriers pulled of a terrific win as they beat league leaders, Dagenham United Reserves, in their clash at Castle Green on Saturday. Harriers struck late on to secure the win with Gerard O'Hara and Darnell Lamothe accredited with the goals, assisting their side to an important 2-1 opening win of the new season.
Completing the action from the league programme, Newham Royals' first league match of the season couldn't have worked out too much better for them as they picked up an impressive 5-1 away at Flyers B. Andre Peters' double was supplemented by Robert Adams, Billy Grainger and Desmond Wilson efforts as the Royals returned home with all three points.
LONDON JUNIOR CUP
It was London Junior Cup first round day on Saturday with four sides from the league involved in the opening round action. St Francis said "hasta la vista" to their opponents, Spaniards, as the Saints earned a nerve-jangling penalty shootout victory after the game had ended 2-2 at the end of ninety minutes.
There were narrow margins in the tie in Walthamstow where Puma Kings faced up to a side from south of the river with the visit of Partizan Wandsworth to Low Hall. A tight game saw just one goal separate the clubs, Puma the beneficiaries of that key moment in the game to run out 1-0 victors on the day.
Facing probably the toughest challenge were Rapid Chingford who had a long trip on their hands with a journey to face Dulwich Village of the Kent County League. Rapid made light work of their opponents however with a terrific 4-1 win on the day, securing safe passage through to round two of the competition.
There was just one side to fall at the first hurdle from our competition as Tower Hamlets Reserves made a long trip to face Wimbledon & District League side, Royal Wells. Despite having a good run in this competition last season, Tower crash out in round one this year as Wells won 3-1 to book their place in round two.