WEEK 29 REVIEW: Grove United and West Essex secure Division 2 promotion places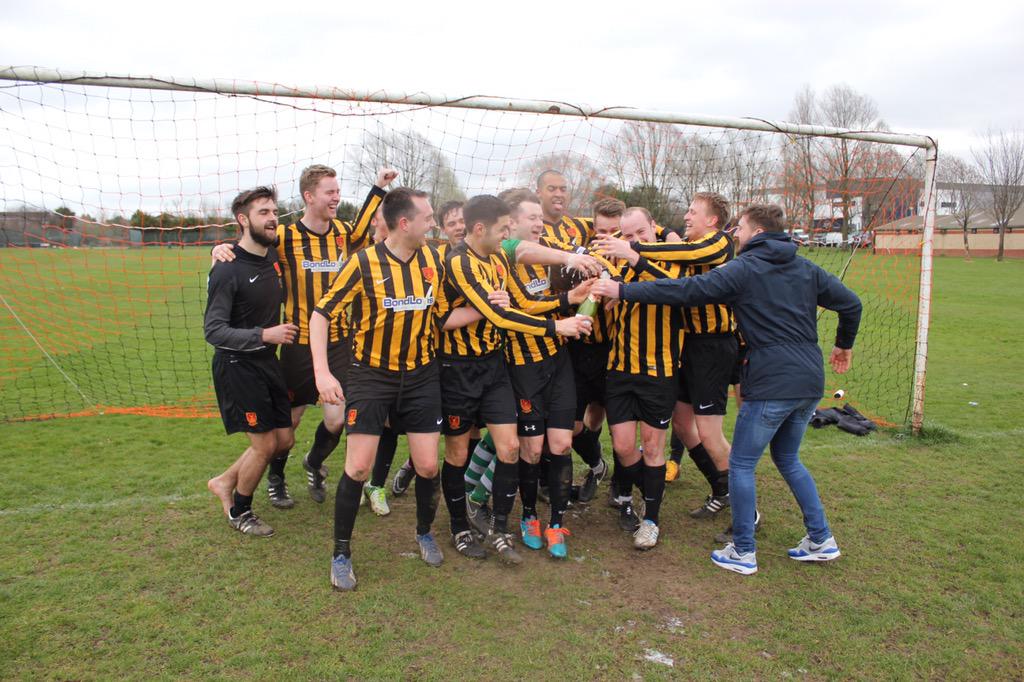 For our latest news and updates, please enter your email address
On a weekend that saw the end of Greenwich Mean Time and the official start of "summer", for a second week running we are able to congratulate sides on promotion achievements.
This week's congratulations go to Division Two pairing Grove United and West Essex Res who each have secured promotion to Division One for next season with positive results on Saturday. Leaders Grove United travelled to St Francis Res where John Hughes miraculously scored all seven goals as Grove came away with a 7-0 victory. West Essex Res secured their own promotion place with a 6-0 home win against Singh Sabha Barking with Adam Norris (2), Otis Gatehouse, Lloyd Renvoize, James Bromley and Karl Warman all on target to secure the points and cue the celebrations. The destination of the title is still to be decided with Grove needing 3 points to make certain of the silverware. Elsewhere in Division Two, Cowley Community increased their hopes of a top three finish as they won 2-0 away at Newham Royals with both goals from Thom Bryan while Custom House ended the season in style with a 6-1 win at Northend Res as Jack Fields double plus singles from Paul Wooster, Damien Williams, Liam Sullivan and Joshua Thompson cancelled out a Northend goal from Tola Israel. Custom House's win sees them finish a solid fifth position.
In the Premier Division Cup quarter final, Cranes United have secured a place in the semi final with a win against Chingford Harriers by 5 goals to 1. Edwin Jabbari was the man on target with Harriers' consolation goal. Cranes United now progress to a home semi final against Chingford Town with both sides keen on booking their place at Dagenham & Redbridge FC in May.
The Premier Division clash of the day came at Leyton Sixth Form College where leaders May & Baker EC A travelled to face second placed Chingford Athletic in the eagerly awaited clash. In front of a good sized crowd, Chingford led most of the way only for Bakers to grab two dramatic late goals to keep the title chase well and truly open in scintillating fashion. Lee Bowers scored a brace for Chingford with Tom Pearce bagging the third goal before the Baker comeback. Chingford Town kept up their recent good form in beating sixth placed AAH Romford 4-1. Aaron Gonzalez scored a brace with Chetin Ali and Joseph Johnson also hitting the back of the net for Town to maintain their outside interest in the title race. Eastside Rangers done their chances of beating the drop a power of good with a 4-1 win at home to St Francis as goals from William Gleeson, Lloyd Boateng and Aaron Hamilton cancelled out Tom Jakob's goal for the Saints. Destiny remains in Saints' own hands with a number of games in hand despite dropping to eleventh in the table. There was also a good win for Newham Res at Melbourne Sports as they secured a 3-0 win to move third in the table with three games left.
It was top versus bottom in Division One where champions Blue Marlin visited Chingford Town Res and came away with a comfortable 6-0 win. Northend got back to winning ways and have moved third in the table with a 1-0 win at Lord Nelson with Kristian Katzarov scoring the only goal of the game to separate the sides. Also winning 1-0 were Three Colts where a single Jason Fox goal was enough to earn them a narrow win at in-form Glendale.
And finally this week, we congratulate St Johns Deaf once more after another semi final win in a national competition, coming away 5-2 winners from their clash with Barnet Deaf to reach the British Deaf Football National Cup final. Matthew Byfield scored a brace with Oliver Manoochehri, Huseyin Er and James Paull completing the scoring to book their place in the final.