WEEK 28 REVIEW: Round-up of all the football action including a league title confirmed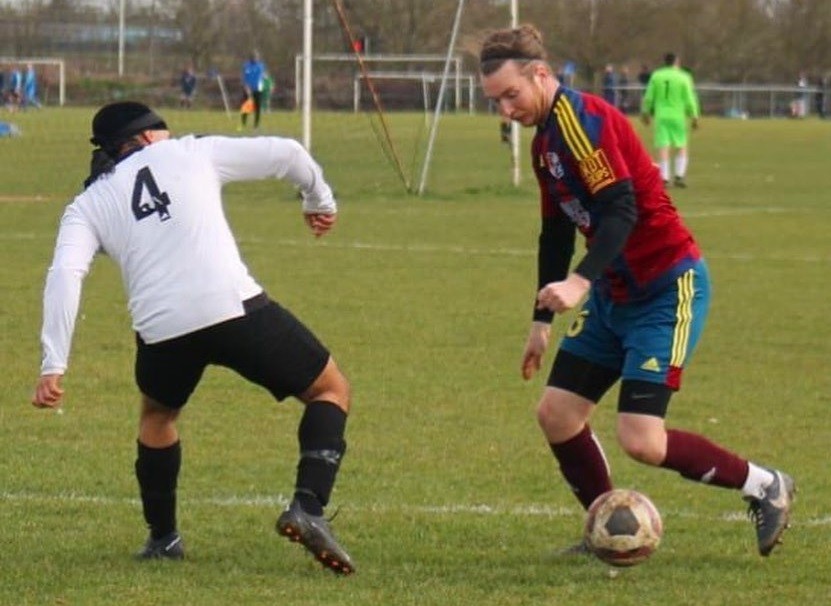 For our latest news and updates, please enter your email address
SENIOR DIVISION
With the leaders out of action this weekend, it presented an opportunity for others to close the gap around them, FC Baresi moving two points behind them with a 3-1 success on the road as they defeated Frenford Development at The Drive. Kyron Chiedozie scored the Frenford goal but visitor strikes from Ahmed Abdulla, Tyreece Robertson and Yannick Kamanan earned Baresi the win ahead of Wednesday night's huge game against Brimsdown.
With two games in hand on those above, Sporting Hackney can move to within a point of the top if they were to convert those into victories and they kept up their hopes of glory with a successful visit to Hainault to take all three points in a 3-0 away win at Blue Marlin. That was the Parrots' thirteen win of the campaign with twelve games of their season to go.
Over at Mayesbrook Park, the side will the aces up their sleeves in terms of games in hand are Jolof Sports who would move clear at the top were they to win them all. But they were held on Saturday by relegation threatened Rapid Chingford who picked up another vital point in a 1-1 draw to move to within a point of safety, Dragos Aenasoaie scoring their goals.
An entertaining game at Peter May saw two further sides at risk of the drop meet in Walthamstow as Oakside were the visitors to face Crookz United, four points between the sides at the start. And that was how it remained after an eight-goal thriller ended 4-4 with Andrew Appiah scoring twice, John Afrane-Kesey and Anselmo Gomes also on the scoresheet.
Mid-table sides, FC Petrocub and Chadwell Heath Spartans, also shared the spoils in a high-scoring draw as the sides, separated by six points in eighth and ninth, finished level at 2-2 at Lakeside. Michael Ramsay and Bradley Downes scored for Spartans against the London Cup finalists to keep up a decent run of form in recent weeks.
Over at Noak Hill, Kit Out London also scooped themselves some valuable points with a 3-1 home win against Dagenham United, moving the hosts four points clear of difficulty into eleventh in the standings. A goal apiece from Harinder Sanghera, Hugo Amaral and Mitchell Smith were enough in the end as Chadrac Lama scored the consolation effort for United.
PREMIER DIVISION EAST
The big game in Premier Division East came from Dagenham where the top two sides, Underscore United and Chingford Athletic, met at May & Bakers in a crucial game in the title race. Underscore got themselves into a 2-0 lead but Athletic goals in reply from Sebastian Gardiner and Harry Rouse saw it finish level at 2-2, Chingford therefore remaining in pole position with their game in hand.
That draw meant that other sides below could cut the deficit to the top and that was achieved by Aveley Under 23s as the Millers took all three points in a thumping 9-0 home victory against their Barkingside Under 23s counterparts at Parkside. Sola Adebo's hat-trick set them on their way, Ben Warren netted twice off the bench, Alex Hyslop, Eugene Sagoe, Jake Sach and Aldo Vano also scoring.
PREMIER DIVISION WEST
Weather removed a sizeable number of fixtures in division but Leyton City's home game against CSM London did manage to survive the elements, the visitors running in yet another victory in their title march, winning 3-0. Recent signing Richie Danquah is in strong form in front of goal and he struck twice, the experienced Philip Brown-Bampoe netting the other to take the points.
DIVISION ONE CUP
There were two quarter-final ties completed in the Division One Cup on Saturday, beginning over at Hackney Marshes where an in-form Renegade side continued their positive spell with a strong 6-2 win over Old Esthameians at the Marshes to move into the semi-finals, setting up a tie against the league leaders.
And that tie was made possible after a seven-goal thriller in Loughton which saw last year's cup winners, Unitey, take on Newham Wanderers at Roding Valley. Joel Mputu, Mohammed Abaker and Devontae Young all scored for the hosts but a Wanderers brace from front man Addae Paponette plus efforts from Joao Mendes and Manuel Sanuo put the visitors into the last four.
DIVISION ONE
In the league, with the leaders out of action, this enabled other sides around them to close the gap at the top, both duly obliging with Redbridge Community's 2-1 win against Eagles Football seeing them move to within six points of top spot with three games in hand. Jahsial Weekes and Frankie Francis both got themselves on the scoresheet to remain well in the title race.
And the other side to take full advantage of a game in hand over the leaders were Something From Nothing who have four games in hand still over the leaders with just a six point gap to make up, their latest success seeing them earn a 4-1 home win at the Flats against cup semi-finalists, Atholl, that being SFN's eighth league win of the season.
DIVISION TWO CUP
It was a memorable day for Division Two's Barking Potters who picked their moment to secure a first competitive win for the club, earning a quarter-final victory at home against Lymore Gardens Reserves. The hosts were 2-1 winners at Castle Green to give themselves a shot at a cup final, being just ninety minutes away.
DIVISION TWO
There were wins for both of the top two sides in the division with Rainham Phoenix sitting a point clear at the summit following their victory on Saturday away at Royal Forest in Loughton. Cameron Shakes putting in a two goal performance for the visitors, Gozie Ndukwe scoring the other to render Joe Meader's goal as just consolation in a 2-1 scoreline, the sides meeting again next week in the cup.
It's a perfect eleven wins in the league now for second placed Snaresbrook who sit just a point off the top with three games in hand, their latest win taking in a 2-1 winning trip to Old Barkabbeyans on Saturday. Daniel Tesfay and Drew Barbier were the men on target with the 'Brook goals with Michael Ryder's effort proving just consolation for the hosts.
DIVISION THREE
In Division Three, Melbourne Sports remain fourth with two games of the season to go for them after their home fixture against Dagenham United Reserves ended with three points in a 3-2 scoreline to hand the Mels an eleventh win of the season. Cain Dash struck with both goals for United but the hosts were able to score three to take all the points.
There was defeat for the league champions, Newbury East, over the weekend with just a third reverse of the campaign, as they slipped to a 3-1 home defeat in their penultimate league fixture of the season at Oaks Park. Flyers Under 21s were the side to take the points, winning 3-1 despite a Richmond John goal to collect win number eight for the season for the Romford based side, meeting East again next week in the cup.
The division's remaining game ended in a score draw as Glendale came from behind to take a point against Football Club of Riverside in a chance filled contest at Fairlop Oak. Alfred Sylmeta struck for the visitors but an own goal a few minutes later meant that the two sides shared the spoils in an eventual 1-1 scoreline.
DIVISION FOUR
The headlines in Division Four belong to Romford Under 19s as we congratulate the young side on earning themselves the league crown following a comprehensive 8-0 success on Saturday against Emerson & Upminster Reserves at Westlands. Stephen Toussaint's goal scoring form has played a big part and his hat-trick set them on the way here, Alvin Smeraldi struck twice, along with goals from Praise Ogbebor, Tyrese Sibanda and Casper Saletenik.
The raise for runners-up will go to the wire with victories for both the second and third placed sides on Saturday which saw Fairlop Rovers Reserves remain a point clear of third place following a 3-1 win against Newham & Havering Borough, Rovers' tenth league win of the season. They will need to win both remaining games to ensure themselves of second spot.
Collier Row Wheels sit as the third placed side ready to swoop on any possible slip-up, the Forest Row based side picking up a vital win at Old Esthameians Reserves on Saturday with a 4-0 win in Newbury Park. Ryan Richards scored two, Jack Stockdale and Tafari Miller also on the scoresheet to take maximum points home with them.
Avondale Rangers warmed up for their upcoming semi-final with win number six in the league this term over the weekend, completing a 5-2 win against Flyers Under 23s in Loughton to move up to fifth in the standings. Joe Powell scored twice, Jake Clarke, George Bird and debutant Jack Twiner netting the other to give them some good momentum.
Photo Credit: Dagenham United Reserves