WEEK 2 REVIEW: Round-up of Saturday's football action from the EAL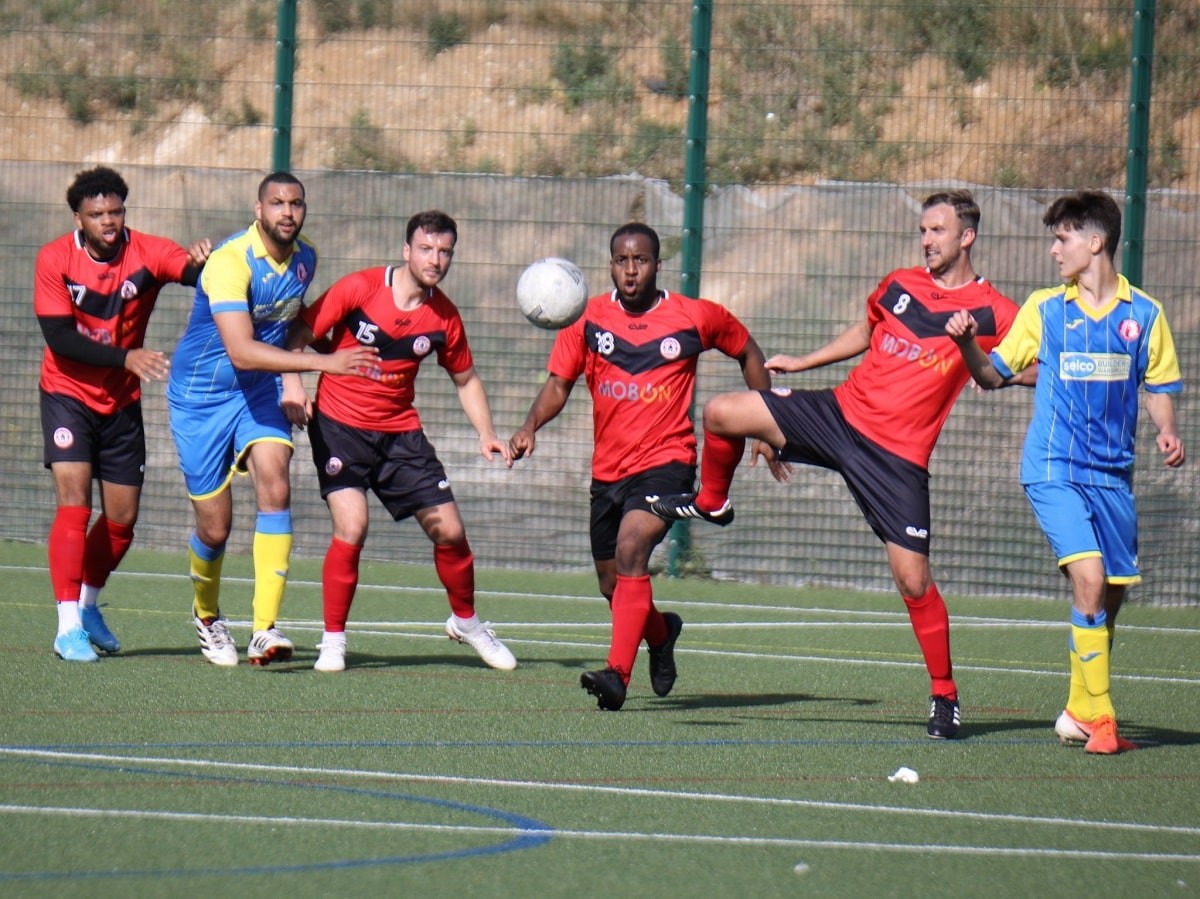 For our latest news and updates, please enter your email address
SENIOR DIVISION
The early leaders in the Senior Division are new boys, FC Petrocub, who made it two wins from their opening two games this season with a impressive 3-0 win away at Lymore Gardens. Vadim Bejenari, Constatin Tronciu and Andrei Vraciu were the men on target for the visitors who won 3-0 to take maximum points.
Securing their first victory at this level were CSM London who followed up their opening day draw with a big home win against promoted Rapid Chingford in East Ham. Bogdan Galan scored the Rapid goal but Micail Koulibaly extended his goal scoring form from last year with a two goal haul with Keifer Cole and Omar Wilson efforts rounding off a 4-1 win.
Chingford Athletic A had an afternoon to remember with a tough battle away at Chigwell, both sides playing at this level for the first time. Chigwell raced into a two goal lead through efforts from Dominic Farmer and Ellis Morgan to seemingly be heading towards the win. But Athletic had other ideas, Gary Murray netting twice in reply and Berkay Guler grabbed the third to win 3-2.
There was an impressive first competitive runout for West Essex Reserves over the weekend as they played host to Blue Marlin, themselves also in their first league match of the season. New recruits, Connor Brathwaite and Hassan Sufi, were in inspired form as they both scored hat-tricks for West, David Livie on target with the other in an emphatic 7-1 win.
Completing the action in the top flight were East Ham Inter who were at home to London Cranes in Noak Hill, both sides looking to come back from an opening defeat. It will be the hosts, Inter, who return home the happier of the sides as they completed a 4-1 victory on the day, overcoming a Hakim Kolo strike for Cranes.
DIVISION ONE
Eastside have moved second in the table in Division One on goal difference as they bounced back from defeat in week one to win comfortably at home to Forest Green, the latter's opening match of the campaign. East goals from Michael Dager, Joe Falzon, Wembi Ghenda, Sheriff Odukoya, Idris Shittu and Johnathan Odutulu done the damage in a 6-2 win for their side.
London Park City faced their first competitive action of the season as they looked to rebuild this year, taking on Jolof Sports Under 21s who were impressive winners on the opening weekend. There was a brace of goals from Tomas Rakauskas with George Montgomery and Yahya Sharif netting the others in a 4-1 victory, seeing their side up to third in the standings after one match.
Opening their points tally for the new season on Saturday were All Real who put the trauma of their opening day defeat to the back of their minds in recording a hard fought 4-2 win against Chingford United in Walthamstow. Joel Basima, Josias Biembongo, Isaiah Forde and Jason Mbelek were the players accredited with the goals, putting in a Real shift to take maximum points.
There was a local derby in the division's remaining contest as newly promoted Tower Hamlets Reserves took on new boys, Tower United. It was the latter who will have fonder memories of their afternoon as they secured all three points in a 3-1 victory, pushing their side up to fourth place in the table as a result.
DIVISION TWO
The early leaders in the third tier so far are Unitey who follow up a strong pre-season campaign with another three points in the league, battling to a win against Upshire Forest in Newbury Park. Leighton Hughes-Franklin netted for Forest but goals from Noe Kimia, Abdi Mohamed and Bashir Ali in reply were the difference for Unitey in a 3-1 win.
Going second in the standings after the second week of the season, Rainham Working Mens Club opened their season in some style with a thumping 6-0 win at home against Old Esthameians. That result sees the Workies go second on goal difference, while Old E's sit in sixth place with one point from their opening two matches.
After a barrage of goals in week one of the new season, there was another crazy fixture in Division Two this week where Sungate Reserves and Flyers went head-to-head in Hainault in both side's opening fixtures of the season. Thomas Drayton scored a hat-trick for Gate with Isaac Idu, Conor Maher, Ryan Bourne and Jack Jones doing the damage in a 7-4 victory for the hosts.
Rounding off the division's action, the Lincoln brothers were in the thick of the action for Melbourne Sports on Saturday as they helped their side grab an opening day point with a goal apiece in their battle against promoted Royal Forest in a Hainault derby. That secured a second point for Forest after their opening day draw last week.
DIVISION THREE
It's been an impressive start for the Chadwell Heath Spartans in Division Three as they went to battle once more with a home clash against a highly fancied Frenford A side in a Redbridge derby at the weekend. A goal from each of Jordan Thomas and Ricky Reid were enough to take home the points in a 2-1 win, leaving the hosts top of the pile.
Another side who made it two wins from two games this season were Flyers Development who overcame Custom House United in a five-goal thriller in Romford. There were Dockers goals for Matthew Guy and Robert Wooster but those efforts were in vain as Jason Collins and Reggie O'Donoghue also struck for Flyers to help their side to a 3-2 win on the day.
Making their debut in the league, Newham Wanderers opened their campaign with a home clash against St Francis in the Wanstead Flats derby at Capel Road. The Saints start the new season with enthusiasm following some strong recruiting but they were undone on Saturday by Newham efforts from Joao Mendes and Otto Bolton, seeing the debutants win 2-1 and moving third in the process.
As games go, it would take some beating to match the Dales derby between Glendale and Avondale Rangers in Hainault on Saturday. Rangers raced into a 2-0 half time lead but Daniel Muamba form in front of goal saw him net twice in the second half from long range, Maryis Shamku also scored a terrific goal from distance and Valter Correia's close range effort turned this game on it's head. Rangers netted another late on but Glendale held on to win 4-3.
DIVISION FOUR
It's been a terrific start to the season for Dagenham United Reserves who made it two wins from two so far as they travelled to Chingford to face Lymore Gardens Reserves on Saturday. Emmanuel Adebowale and Wyndell Foster netted for Lymore but Douglas Osmund struck twice for United with debutant Shiwanng Ting getting the third in a 3-2 win for the visitors.
Woodford East made their competitive debut following their rebranding over the summer and they were on the road with a trip to Walthamstow to face Together United at the weekend. Billy Barr continues to threaten at this level and he scored once again with Charlie Gardner and Jay Stavri efforts completing a 3-1 for Woodford.
Continuing their positive start to the season, Prospect Protégé made it four points from their opening two fixtures, facing Brentwood United Reserves who were also in action for their second match of the season. A goal apiece from Edmund Adade and Emmanuel Alo helped Prospect to a share of the points in a 2-2 draw.