WEEK 19 REVIEW: Round-up of Saturday's league and county cup action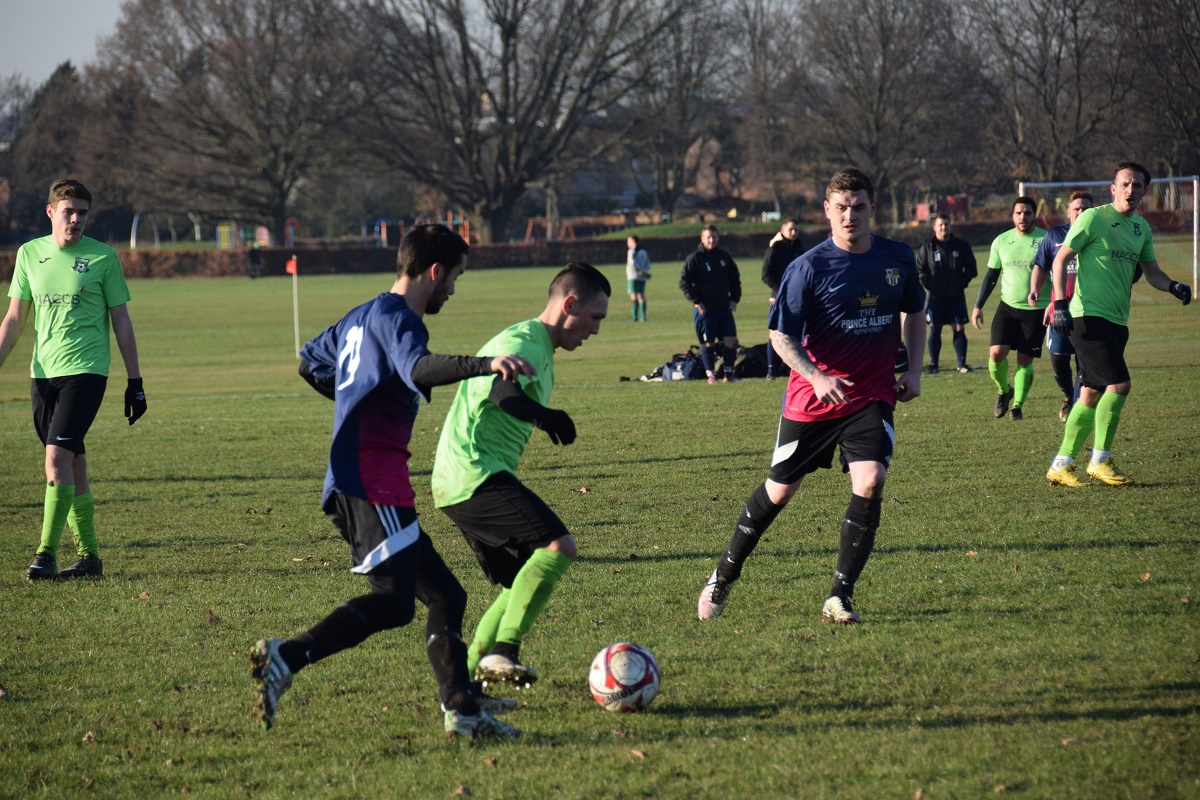 For our latest news and updates, please enter your email address
PREMIER DIVISION CUP
Jolof Sports Club have booked a place in the quarter-finals of the Premier Division Cup following a 3-1 win on Saturday over London Falcons in West Ham. Seb Gardner found the back of the net for Falcons however they had their wings clipped by Jolof strikes from each of Serigne Mbengue, Jeffrey Cobblah and Modou Jammeh to progress through a tie with Blue Marlin.
DIVISION TWO CUP
Ryan Reserves open up their divisional cup campaign with a 5-0 comprehensive victory at home to Avondale Rangers on Saturday. That win confirmed a place in the quarter finals where they will take on Colebrook Royals Reserves in a mouth-watering clash.
DIVISION THREE CUP
Kitroom secured a place in the semi-finals of the Division Three Cup in their debut season with a thumping 5-1 home win at the weekend over Flyers. Goals from each of Justin Cummings, Robert Crane, Hristo Sirakov, Lewis McCarthy and Mohamed Kidia were the difference between the sides on the day.
PREMIER DIVISION
The free-scoring Old Esthameians sprung a huge result on Saturday, condemning a third league defeat of the season on United London in an 8-1 scoreline. Danny Morgan's hat-trick paved the way with braces from Neil Robinson and debutant Scott Perkins, plus a Francesco Egbulefi goal cancelling out Sam Paterson's goal for the visitors. E's move up to third place, a point ahead of United London.
There was also a massive result at Fairlop Oak where Melbourne Sports struck the back of the net seven times to send fellow relegation rivals Lopes Tavares London to a 7-1 defeat. Wayne Matthews scored twice for the Mels with Ryan Lincoln, Rene Moret, Greg Justham, Scott Lincoln and John Shubert all scoring.
Grove United remain in touch with the chasing pack at the upper end of the table with a comfortable 8-2 win over Rainham Working Mens Club. A five goal performance from Harry Chalk set the tone with Bill Rungay netting himself a hat-trick also to see off Rainham goals from Lee Alger and Matt Humphreys.
DIVISION ONE
Two goals for Chris Stowe extended Colebrook Royals' unbeaten league record so far this season in Division One. The goals helped Royals confirm a 2-1 away win at an improving St Johns Deaf side, for whom Daniel Ailey was on target, to open up a five point gap at the top of the table.
West Essex Reserves remain fourth in the table after edging a nine-goal thriller against Ferns Seniors at Fairlop Oak. In a topsy-turvy clash in which both sides led at different stages, a Ferns hat-trick for Lee Niven and a Jamie Redington strike proved not quite enough as the hosts scored a late winner.
Kitgum Boys stay fifth in the table after picking up a 3-1 win at St Francis at the weekend. Ken Wampamba scored twice for the visitors with a Veselin Vasilev strike confirming the victory.
In the division's final match, East Ham International ran out 2-0 winners in Newbury Park against Singh Sabha Barking to move up two places in the table to seventh with Singh Sabha remaining in the relegation zone in tenth position.
DIVISION TWO
Forest Green took advantage of the top two sides not being in league action to close the gap to just two points with a 6-2 home win against Inter Plaistow. Louis Kane and Samuel Garrett both scored for the visitors but home goals from Ryan Sylvester, Romelle Pile, Kristos February, Marcel Destouche and Marlon Corbin took the honours.
Chingford Athletic Reserves hold onto fourth position in the table after a 4-1 win at Chigwell Rovers at the weekend. Luke Primett. Samuel Matthews, Michael Johnson and Aaron French all netted to render Will Osmond's goal for Rovers as mere consolation.
Edwin Jabbari scored the only goal of the game as Chingford Harriers travelled to Old Barkabbeyans Reserves and came away with maximum points in a 1-0 victory. That win lifts Harriers up to sixth place in the table with Barks remaining tenth.
DIVISION THREE
Wapping remain top of the table and unbeaten after swooping to a 4-0 away win at Royal Forest at the weekend. A goal apiece from each of Jerome Anthony, Abderrahmane Teladjati, Adel Mouaden and Abdulwahid Zerkouki confirmed the win and a five point lead at the top of the table.
Custom House are leading the chase in second position and helped their cause with a 5-2 at Brentwood United Reserves at the weekend. New signing Charlie Barrett made his mark with two goals for the hosts but two goals from Kelvin Bartlett plus further goals from Richard Bazley, Jack Field and Adam Turner secured victory for the Dockers.
Completing an afternoon to remember for Old Esthameians were their reserves who completed a 2-0 home victory against Newham Royals courtesy of strikes from George Coffey and Lee Vickers. That keeps the hosts in touch with the sides in the middle of the table in eighth position.