WEEK 18 REVIEW: Melbourne Sports and Buckhurst Hill secure county cup quarter final places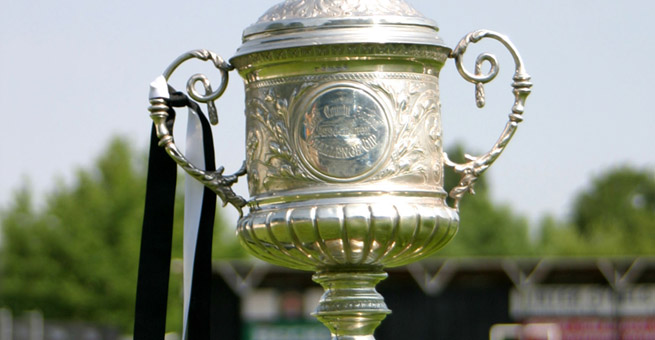 For our latest news and updates, please enter your email address
Despite the cold weather in the build up to the weekend, a we only lost a single fixture to the weather as a total of eleven league fixtures and two cup ties took place across the weekend.
In the Essex Junior Cup fourth round, Melbourne Sports continued their great run in the competition once again with a sparkling comeback from 2-0 down to win 3-2 against Kelvedon Hatch Reserves. The win books them a quarter final against either Essex Alliance League rivals, Chingford Athletic, or Olympian outfit Sungate Reserves who face each other next weekend in their own fourth round clash.
The Essex Junior Trophy tie between Buckhurst Hill Under 21s and Royal Oak avoided a further postponement and went the way of the Essex Alliance League side with Hill rolling out comfortable 6-2 winners. They will face either Three Colts or Frenford Senior A in the last eight once that tie is played next weekend.
Back into domestic action, in the Premier Division, Rainham Working Mens Club picked up a great point in a 3-3 draw against current champions, Chingford Athletic. A late goal from Anton Trice rescued a point for Chingford following earlier goals by Matthew Roberts and Michael Mignot. That result gave Jolof Sports Club the chance to extend their lead at the top and they duly obliged with a 4-2 home win against Chingford Town. The boys from E4 ran them close with their goals coming from Ryan Folan and Danny Graham before late Jolof goals secured the win. Blue Marlin strengthened their hold on third place with a 3-2 over rivals May & Baker EC A who stay fourth. Goals from Kieron James, Matthew Hamilton and Nathan Desnoes were just enough to squeeze past Baker late on.
In Division One, Kitgum Boys ended Three Colts' perfect start to the season with a 2-0 win over the visitors courtesy of a brace from Isma Bukemya. That win moves Kitgum up to second spot, two points behind the leaders, Grove United, who themselves eased to a 4-1 win over St Johns Deaf with goals from Daniel Aggio, Harry Chalk, Ben Lowes and Sam Naylor. James Paull was the man on target for St Johns who remain in fourth position. Glendale move up to fifth in the table with a 2-1 home win over Cowley Community with Francesco Tagliamonti and Ricky Hall netting superbly for the Dales and an own goal accounting for Cowley's strike. In the final game in the division, Flyers and West Essex Reserves shared the points in an entertaining 4-4 draw.
Northend have moved up to third place in Division Two following a narrow 3-2 win over fellow title chasing side, Inter Plaistow. Goals from Ryan Leddra, Chris Margiotta and Michael Urling-Brown for Northend cancelled out strikes from Ben Otiko and Danny Vass to secure the points. The leaders were also victorious as Singh Sabha Barking won 2-1 over London APSA with Jordan Hamilton and Harry Aulak netting to keep their side top of the table by four points. St Francis Reserves picked up a valuable point at home to Chingford Athletic Reserves with Ruku Sultan scoring for Saints to cancel out Jayson McLeod's goal for Chingford. A high-scoring encounter between Custom House and Newham Royals rounds off our action as the sides shared six goals and the points with Richard Smith netting a brace and Daniel Cuming also finding the target to move their side up to seventh place. In reply, Errol Gowdie, Tim Mason and Bradley Routledge netted for Custom House.