WEEK 13 REVIEW: Round-up of all the league and cup action from bonfire weekend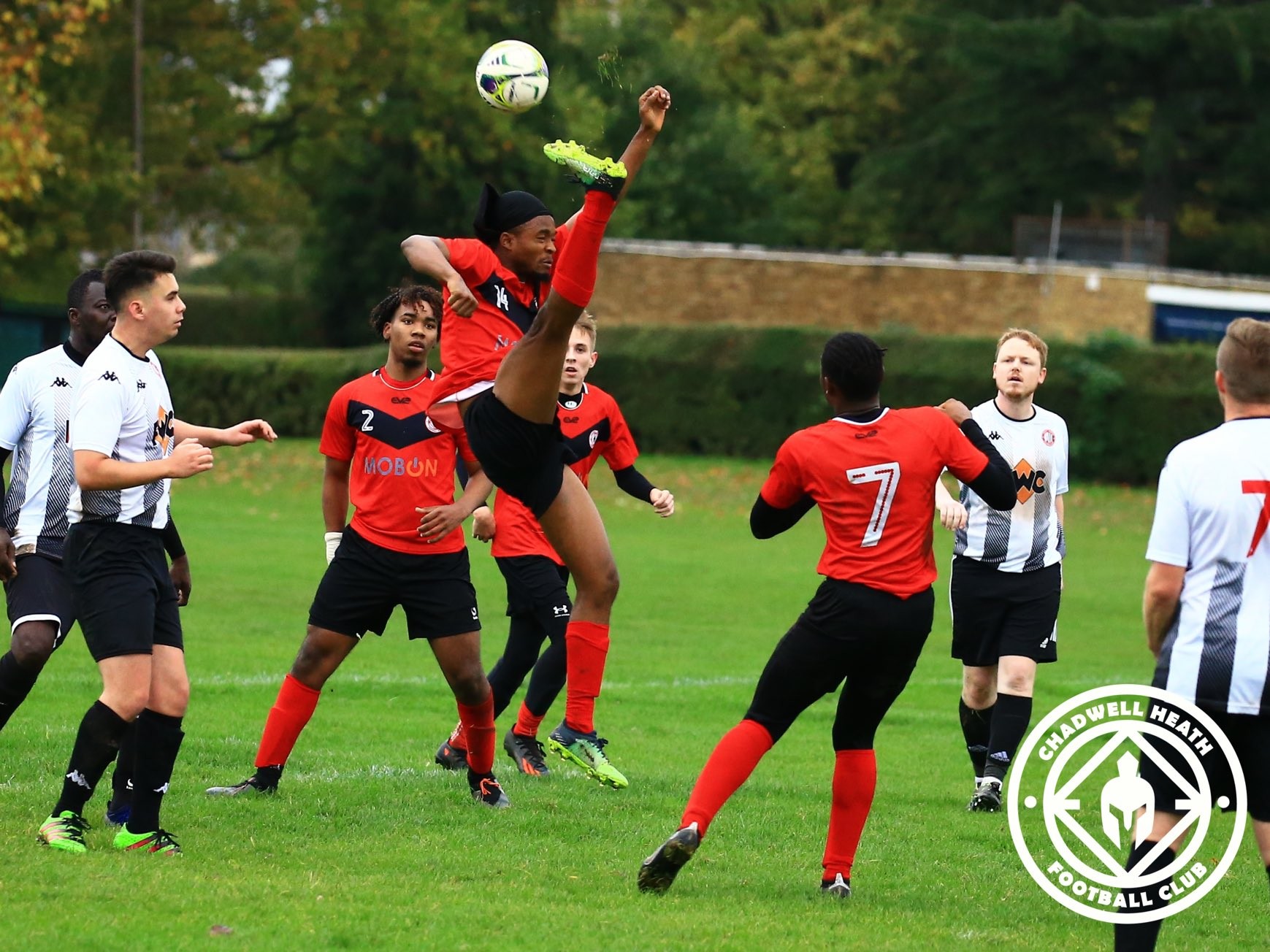 For our latest news and updates, please enter your email address
FENTON CUP
A damp and drizzly bonfire weekend of football on Saturday saw a glut of Fenton Cup and Trophy action take place. The biggest shocks came in the all-division ties with Frenford Development perhaps the biggest of those, producing a 4-1 winning performance at title contenders Sporting Hackney. Carlos Barahona, Joel Opara, Damilola Olaiya and Jhon Castillo were the men on target to send Frenford through.
Also overcoming a deficit in league placings were G7 who faced fellow Premier Division side Wanstead in east London, trailing their opponents by four points in the league going into the game. But that difference was overcome, also producing a 4-1 victory to put themselves into the second round of the competition.
On Friday night, North East Lions from the Premier Division put in a sterling effort against top flight Lymore Gardens in their first round battle at Coles Park, the hosts eventually prevailing from the game with late goals, Lymore winning the tie 3-1. Jae Smith grabbed that Lions goal but Garden goals from Adam Tebbani, Dylan Roberts and Warren Isoka put their side through.
Top flight side Crookz United are safely into the hat for the next round of the competition but did have to beat off the challenge of lower ranked opposition with a home win against Premier Division's Cowley Community. The Senior Division side eventually came through, winning 5-3 to put them in the hat.
A very tight came in the all Senior Division clash at Noak Hill saw visitors May & Baker EC Reserves taken FC Petrocub all the way, the match ending 2-2 at the end of ninety minutes, Oliver Beadle scoring both of the Baker goals for his side. That meant a dreaded shootout was needed to separate the sides at was the hosts, FC Petrocub, who held their nerve to win it 5-3.
The league leaders, FC Baresi, were on the road on Saturday and they faced a trip to the current holders, Rapid Chingford, who famously pulled off a stunning cup final win just five months ago. But the leaders are in fine form and continued their wonderful start with a 3-1 win at Lakeside with Edson Lami, Raymond Poku and Tyreece Robertson scoring to put them through.
In the day's Preliminary Round action, Waltham Abbey A put themselves into the hat for the first round proper with a strong performance on the road with a 4-1 win away at Athletic Newham Under 23s in East Ham. They now face a trip to fellow Premier Division East outfit, Fairlop Rovers, in the coming weeks.
FENTON TROPHY
The Fenton Trophy produced two cup giant-killings, the first of which came in Hainault where Division Three Glendale produced a terrific winning performance at Fairlop Oak to defeat Division One's Forest Green, overcoming a two division deficit in the process. Attila Szabo, Mouhamed Gueye and Muhammed Camara each scored twice for the hosts to put them into the second round.
It was a similar story for Division Four's Romford Under 19s who themselves faced a side two divisions above them with Woodford East Reserves the visitors in a game of ten goals. But it was a high-flying Romford side who scored seven of those goals, defeating Woodford 7-3 to put their young squad through to the next round.
An all-Division Three clash in the competition saw Flyers Under 21s taking on second placed Jolof Sports Reserves, three points separating those sides in the league. And it was the hosts who made home advantage pay in a close game, scoring the only goal of the contest to take a 1-0 victory and secure a local derby last sixteen game against Romford Under 19s.
Division One's Ilford Reserves made safe passage into the second round proper with a solid win against Division Four's Old Esthameians Reserves over in Newbury Park. The Foxes came through the tie in a 5-1 as they set up a trip away to Inter London in the last sixteen of the competition.
And that tie was made possible as Inter London secured their own place in the second round with a hard fought 4-2 home win against Flyers Under 23s, their fellow Division Four side. Ibrahim Idris, Nabil Salim, Nasser Salum and Fahad Abdallah all scored for Inter with Ethan Kelly and Harry Sayer goals in consolation from Flyers.
Despite a difficult start in the league, Atholl are safely through into the next round of the Trophy as they overcame a side from a division below in the form of Barking Potters. The Chingford based side were 8-3 winners on the day to set up another home tie against either Unitey or Frenford A in the last sixteen.
It was a good afternoon's work from Buckhurst Way who faced another Division Three side in the form of Romford Under 21s up at Bancrofts. The host club were in fine form in front of goal and secured a 5-1 victory with Dolapo Gbadamosi striking twice, adding to goals from Nickie Cook, Will Asenso and Callum Thorn as their side headed through.
Two Division One sides complete the weekend's Fenton Trophy action with just a point between Old Esthameians and Something From Nothing in the lead heading into Saturday's game in Newbury Park. And a close game proved how well matched these sides were, a single goal from Old E's proving enough to separate the sides in a 1-0 scoreline.
SENIOR DIVISION
With cup football the main focus for many on Saturday, a terrific game at Mayesbrook Park saw the gap closed on the leaders in the Senior Division as previously second placed Jolof Sports took on visitors Brimsdown. The two in-form sides were well matched and it took just one goal to pull them apart, that goal going to the visitors Brimsdown, who won 1-0 to move second in the table.
It was also a good afternoon for Woodford East who themselves moved up a number of places to fifth in the standings with a solid home win against Kit Out London down at Gardiners Close. Lewis Jacobs scored for Kit Out but East strikes from Joe Kemp, Harry Robinson, Lucio Uare and Connor Brathwaite were enough to take the points in a 4-1 win.
PREMIER DIVISION EAST
There are new leaders in the Premier Division East as Chingford Athletic made their move to the summit with a comeback win against the previous leaders RCXI who drop to second on goal difference. Chingford scored late on to win the clash 2-1, Sebastian Gardiner and Brandon Dillon accredited with the all important goals.
Four points back from those sides, Underscore United are heading up the table very quickly and added another success to their record on Saturday, winning their Dagenham derby at Castle Green in a 6-0 scoreline against Wapping. Sam Paterson scored twice with Dylon Bradford, Jordan Mullings, Lewis Prainer and Warren James also netting for the visitors.
Barkingside Under 23s will be happier with their returns from the weekend as they came through a crucial game against Freetown with maximum points, winning the game 2-0 to move up to seventh in the standings. Josh Rowe and Joshua Fagbohun were the men with the goals for 'Side to hopefully kick start their campaign.
PREMIER DIVISION WEST
Over in the West division, another key battle took place at the top end of the table with previously second placed London Cranes taking on unbeaten fourth placed Priory Park Rangers at the Marshes. Rangers will have been the more happier of the sides as their unbeaten start was maintained with a 3-1 win, moving above Cranes into second, ahead of a battle with the leaders this weekend.
There were goals aplenty in the division's other contest over in Newbury Park where hosts Leyton City and visitors Soul really put pressure on their opposition defences with a game that produced ten goals. The teams had to settle for a point apiece in an incredible 5-5 final scoreline with Francis Luke scoring a hat-trick and Louison Kamba netting the other two for City.
DIVISION ONE
Newham Wanderers' great start sees no end in Division One and they remain three points clear at the top following a terrific home win against Kwanzas London Sport on Saturday. Robertson Morais scored four of the goals for the hosts, Manuel Sanuo netting two and Ismail Assoufi the other in a 7-1 winning performance. Luvegildo da Rosa scored the Kwanzas goal in reply.
One of the division's perfect records, held by Unitey, was ended at the weekend as they travelled to Dagenham to take on Eagles Football and fell to a first defeat of the season, the hosts moving up into the top half as a result. Ruben Costache scored the game's only goal for Eagles, handing them a terrific 1-0 victory.
Redbridge Community took full advantage of that result also to shift up to second place following a win of their own on Saturday, defeating Renegade in a 2-1 scoreline at Mayfield Leisure Centre. Fabio Pereira scored for the visitors but his goal proved just a consolation in the end as Redbridge scored twice themselves to take the win.
DIVISION TWO
Royal Forest are up to second place in the Division Two standings, nine points behind the leaders, as they put in a nine-goal winning performance against Redbridge Community Reserves on Saturday. The Trees were 9-1 victors at Hainault Rec, despite a Williams Yahaya goal from the hosts, as they made it four wins from seven in the league so far this season, as well as being the highest scorers.
It was a better afternoon for Lymore Gardens Reserves who were able to pick up win number two for the season with a victory in the east London derby against St Francis at Leyton County Ground. George Dwobeng, Jordan Monk, Terrell Lawrence-Newton and Warren Isoka were the men on target for the hosts to give them all three points in a 4-0 scoreline.
DIVISION THREE
In Division Three, Chingford Harriers missed the chance to move second in the table as they were held to a draw in their home game against Dagenham United Reserves at Peter May Sports Centre. Charlie Fiander scored twice for the visitors as sixth placed Dagenham earned themselves a valuable point in a 2-2 draw against the title hopefuls.
Frenford A took advantage of sides around them being in cup action to put another three points on the board in a 4-2 home victory against Football Club of Riverside at The Drive. Kishawn James scored twice with Kyron Chiedozie and Omotola Oyerokun netting the others to make it four wins from seven for the hosts.
DIVISION FOUR
Just the one game took place in Division Four this week which saw Fairlop Rovers Reserves become the new leaders of the division after securing a fifth win of the season, beating West Essex Under 23s at Fairlop Oak. Javen Cole and Franky Ikoko scored the West goals but those proved in vain as Fairlop won the game 6-2 to take top spot.
COUNTY CUP
Snaresbrook have continued their great start this season into the Essex Junior Trophy where they came through an eight-goal contest with Old Barkabbeyans on Saturday to make the third round, winning 5-3 to set up a tie at home against Collier Row Reserves.
The third round is also the destination for Chadwell Heath Spartans Reserves who were involved in a close game with Great Baddow Reserves on Saturday which finished level at 1-1, requiring an extra thirty minutes. They managed to grab an extra-time winner to make it 2-1 and now face Basildon Town A in the next round.
The day's only casualty against outside opposition were Collier Row Wheels who took on Manford Way Reserves at Forest Row and another tight game this time went against the Alliance side, going down 1-0 to see them exit the competition for this season.
Photo Credit: Chadwell Heath Spartans Reserves