WEEK 12 REVIEW: Round-up of Saturday's league and cup action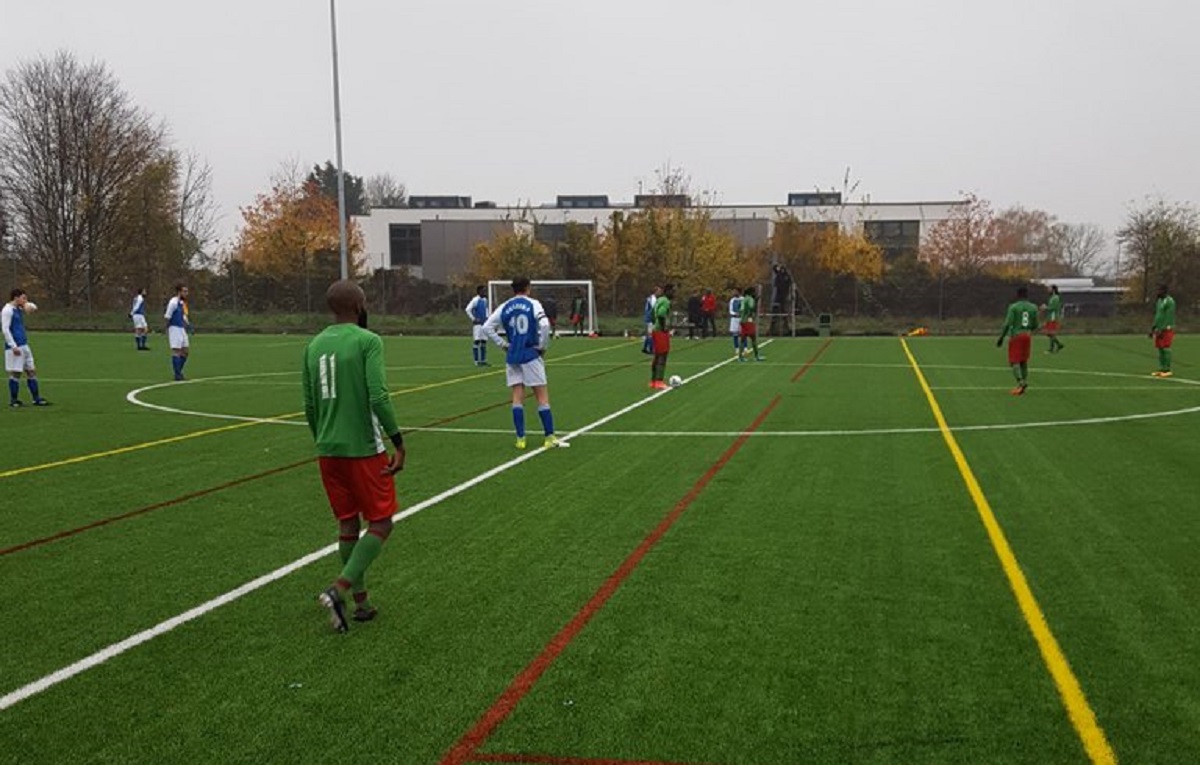 For our latest news and updates, please enter your email address
FENTON CUP
The penultimate second round tie of this season's Fenton Cup took place on a wet and wintry Saturday afternoon at the weekend.
Forest Green were the hosts as they took on fellow Division One outfit, Ferns Seniors, in Leyton. Green made the most of the conditions with a comfortable looking result as two goals from Marcel Destouche and singles from David Rodrigues and Juao Casimiro cancelled out Lee Luck's goal for the visitors to confirm a 4-1 win. They will now take on Colebrook Royals Reserves in the last sixteen.
PREMIER DIVISION
United London are the new leaders of the Premier Division, confirmed as a result of a thumping win on Saturday at home to Lopes Tavares London. Having beaten the reigning champions last week, on paper it looked as Lopes could cause another stir but a comfortable victory ensued for United as Billy Texeira and Emmanuel Wazola both netted braces with Samraj Gill's goal completing the win.
Colebrook Royals remain as the division's only unbeaten side left and they extended that record with a big win at the weekend, beating London APSA 8-3 at The Grange and moving up to second in the process. Chris Stowe inflicted most of the damage with another four goal haul adding to goals from John Elmes, Timothy Langer, Adam Connolly and Rob Davis.
Docklands Albion Under 21s made their return to league action with a trip to Barkingside to take on Blue Marlin. A very closely fought match was settled by the odd goal in three as a goal apiece from Kai Christie and Nick Muih proved the difference, sending Albion to a 2-1 win in what looked like two well matched sides on the day.
In the day's remaining game in the Premier Division, eighth placed London Cranes played host to tenth placed West Essex Reserves at West Ham Memorial with both sides eager to secure a win that would have moved them up a few places in the standings. The two sides finished level at 1-1, settling for a share of the spoils and a point apiece.
DIVISION ONE
The battle for the title in Division One remains well poised as both of the top two sides won to remain locked in battle. Docklands Albion maintained their three point gap at the top with a 3-0 home victory against Three Colts. Tashan Benjamin was at the doubles with two goals with Tiago Domingues scoring the third goal.
Sporting Hackney Reserves are still on the tail of Docklands however and you might imagine that the battles between those sides will prove decisive in this division. The Parrot's latest win came at home to Cowley Community on Saturday with Robert Goodier scoring twice to go with strikes from Dave Murphy and Daniel Aburdan in a final 4-2 scoreline.
Wapping have moved up to fourth place in the table as they came through a thrilling match with fellow mid-table East Ham Inter on Saturday in Hackney. Amalraj Kakumanu and Mursal Mohammed both found the back of the net for Inter but their efforts were rendered as consolation as Fuad Ibrahim's brace and a Krasimir Kamboshev effort carried Wapping to the 3-2 win.
Another side on the climb are Singh Sabha Barking who took on Colebrook Royals Reserves, overtaking their opponents in the standings with a 6-2 win in Newbury Park. That victory for Barking continues some positive recent form and a subsequent move up to sixth place in the table, well within touching distance of the sides above them.
DIVISION TWO
United London Reserves followed their first team counterparts in cementing their position at the top of Division Two on Saturday as a result of a solid victory away at Inter Plaistow. Matyas Svatom scored for Inter but his goal wasn't enough as United scored six goals of their own to earn a 6-1 win and open up a six point lead at the top.
Flyers are up to second in the table as they earned themselves a sixth league win in eight matches with a big 6-1 win at home to Forest Green Reserves. Patrick Junior and Jack Swaby both scored twice for the Romford outfit with Jason Collins and Daniel Ezeorji goals rounding off a top performance.
There was a real five goal thriller in Chadwell Heath on Saturday where ACD United had to come from behind with late goals to beat an improving Lionside outfit. Lionside led 2-1 going into the final stages of the match but two late United goals turned the match on it's head to confirm a 3-2 win for the hosts.
Newham United Reserves made a return to winning ways as they played host to St Francis on Saturday in Plaistow. Newham ran out 5-1 winners in confident fashion to move up to seventh place in a very congested Division Two table that is proving very unpredictable. St Francis remain just out of the relegation zone on goal difference.
DIVISION THREE
FC Baresi have moved to the summit of the Division Three table after coming through their latest challenge against the previous leaders, Chigwell, in stunning fashion. Delano Lloyd is proving to be very potent in front of goal for the leaders with another hat-trick to accompany an Esat Saiti effort onto the scoresheet in a 4-1 victory. Dom Farmer scored the Chigwell consolation goal on the day.
Old Esthameians Reserves have moved up to third in the table, overcoming the efforts of Glendale in a well contested battle. Harry Coffey and Jack Tye found the back of the net for E's but another Khari Pobi goal for the Dales in the second half made it an intriguing second half with the visitors ultimately prevailing in a 2-1 win.
Also making a move up the table were Redbridge Development are up to sixth position following a 4-1 win on Saturday against Kitroom in Wanstead. Lewis McCarthy got himself onto the scoresheet for the visitors but his goal wasn't enough as Rabbit Kimpioka, Ali Rajim, Ishmael Raymond and Amaar Edwards accomplished three points for Redbridge.
Continuing a theme of 4-1 scorelines in this division, Chingford Harriers made it four league wins in seven matches as they played host to Gatcliffe on Saturday. Goals from Andrew Moffatt, Peter Shawyer, Edwin Jabbari and Luke Edmead done the damage to keep Harriers in the mix in the division.
The fourth team to score four goals in the division this week were New Star Soccer who secured a second league win of the season to move away from the relegation places with victory over Frenford A on Saturday. Paul Iseghohi and Adam Andrade scored for the visitors but New Star goals from Marvin Sterling, Nathanial Nelson, Harley Hicks and Kemston Allen handed them a 4-2 win on the day.
DIVISION FOUR
The story of the day in Division Four came at Westlands where Brentwood United Reserves turned the table on it's head and ended the perfect record attained by Haver Town Reserves in beating them 2-1. Michael Brown scored for Town but United goals from Jonathan Mogege and Bradley Jackson secured the most unlikeliest of results on paper.
That result will give Royal Forest a glimmer of hope for the remainder of the season with them making no mistake in their own clash, seeing off Wanstead Warriors in a 7-0 scoreline in Hainault. That victory moves Forest to within two points of the leaders but from a game more meaning there is still much work to do for both sides in this title chase.
Biggest movers of the day in the division were Brook City who made it four wins from their eight games played so far with a spirited victory at home to Newham Royals. Zak Robertson and Danny Rising were both scorers of braces adding to Oliver Mpofu and Samson Cox-Vinell goals in a 6-1 final scoreline that sees them up to fourth place in the table.
And rounding off the day's action, there was a little gem of a match in Debden where Debden Park took on Dagenham United Reserves with a seven-goal, topsy-turvy match ensuing between the sides. The sides both led at stages during the match but it was United who eventually took home the points with two goals apiece from Chris Mascall and Jeffrey Nketia, cancelling out Park goals from Jack Dainton, Ross Densham and Mitchell Doubleday in a 4-3 scoreline.