Update on resumption of season in April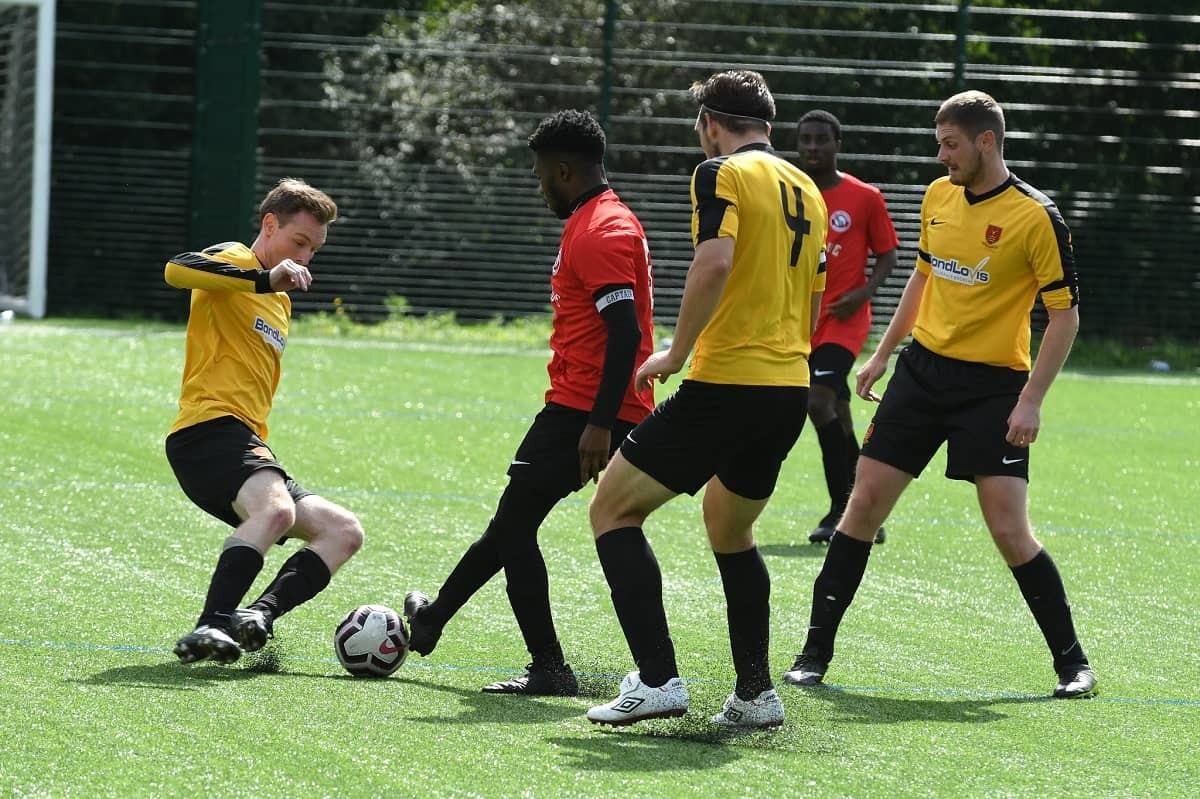 For our latest news and updates, please enter your email address
It's now been a couple of weeks since the UK government and the FA provided the news that we had all been waiting for through these difficult months, confirming that grassroots football could resume in April. We most certainly welcomed that news and set about collecting the thoughts of our member clubs to consult on the possibilities for the remainder of the time left in the season, with thanks in particular to those who took the time to provide their extensive thoughts on a way forward.
It was very pleasing to observe that almost every single club asserted their keen intentions to resume match action with just a small number opting not to continue for a variety of reasons. We can assure those clubs wishing not to resume that there will be no sanction and we will welcome you back into the league for 2021/22. The data also showed the clear desire of our clubs to play on for as long as possible this season though views were expectedly mixed on the make-up of the type of football that they desired for.
Where concerns begin to arise however is a devastating shortage of pitches in both May and June locally, an issue we are aware stretches much further than just our own region. Following many conversations behind the scenes with groundsmen, pitch hirers, local authorities and the Essex County FA, it is clear that football becomes logistically problematic to many sites who have cricket bookings that take preference in the summer. This removes over half of our clubs' home grounds in May and all barring a handful in June. Added to this complication, three local authorities have already made a blanket decision to not allow any further football at all, putting a major barrier in front of any attempts to play a significant number of matches, with insufficient capacity elsewhere to take in those clubs without a home.
It's quite clear to the management committee therefore that setting out to complete the league programme, as much as we had hoped to do, would be ill-advised and would inevitably leave some clubs in serious difficulty, leading to the highly probable outcome of an incomplete league programme. Having also learnt in the past few days that a number of our teams will also be required to resume county cup engagements, this adds further complication. On this basis therefore, the committee has reluctantly decided to curtail the existing league and league cup campaigns with immediate effect.
We understand that there will be some clubs amongst our number who will naturally be devasted by this news, a feeling that we certainly all share with many of us also being involved in the running of clubs. One thing we can assure all clubs of is that we will still permit movement between divisions this summer, up and down, to ensure that your efforts are not completely unrewarded.
League cup group based competition
The committee remain committed to enabling those wishing and able to resume competitive football this spring to do so and have agreed the introduction of a group-based league cup competition which provides a fixed number of matches. Sides in the group will play each other once with three points for a win and one for a draw, the side with the highest number of points being declared the winner.
Entry to this competition will be optional and groupings will be decided based on present league rankings, ensuring that sides are placed amongst others of similar ability. It is necessary for teams taking part to commit to booking pitches, either at their current home ground or an alternative, and for kick-off time flexibilities to be observed by all. The deadline for teams to confirm their entry and availability dates for home pitches is Saturday 20th March with the draw and fixtures to follow in the days to follow. Club secretaries have been sent a link to follow by e-mail to confirm your entry.
The competition will commence on Saturday 10th April in recognition of the majority of clubs requesting a week of preparation in the consultation and acknowledging that the previous week falls on Easter weekend where some school grounds are unavailable. The intention is for the competition to be completed by mid/late-May. All of these dates are subject to alignment with any further updates from the DCMS and/or The FA.
All other rules will be in line with existing league and cup competition rules including the closure of the player registration window on 31st March.
We certainly look forward to seeing many of you back on the field in April to play some competitive football for the first time in almost four months. We can also hopefully look forward to an uninterrupted and celebratory 2021/22 campaign where things should return back to what we knew pre-pandemic.
For the time being, we wish you all the best of health in the remaining weeks of lockdown, the final time we hope to use that dreaded "L" word.