New season gets underway tomorrow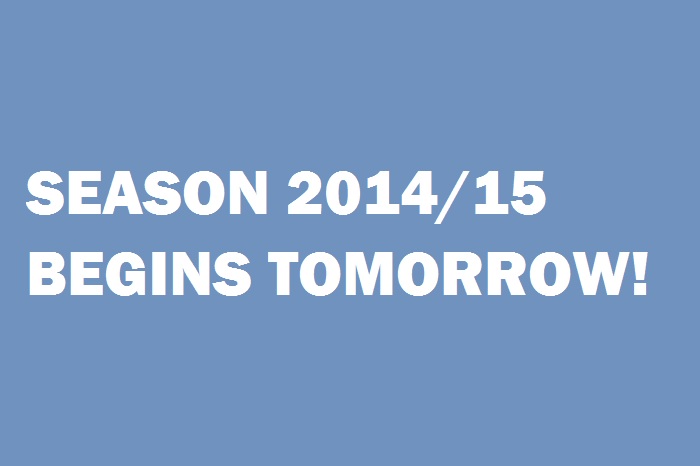 For our latest news and updates, please enter your email address
The dawn of a new era is almost upon us as the 1st season of the Essex Alliance Football League gets underway tomorrow following this summers' amalgamation of the Ilford & District and Essex Business Houses Football Leagues.
It has been an abnormally busy summer for the new Management Committee with new rules and policies to produce, a brand new league handbook, new stationery and of course a new website!
For the clubs involved, it has been a summer of unprecedented excitement and positivity and I can honestly say I've never seen so many sides starting pre-season friendlies as early as they have this summer.
With just 24 hours until our referees blow their whistles to signal the start of 2014/15, we look ahead to who might be challenging for honours this season.
In what some might argue is the strongest looking Premier Division for years, there are a number of contenders for league glory. Former Premier Division champions Cranes United and Chingford Athletic both return to the division as well as combining the cream of the crop from both former leagues. Jolof Sports Club will be unknown quantities as the only new side in a division packed with quality and experience.
Division One is filled this season with a combination of well established, existing teams from both leagues along with Northend who make the move over from the Romford League. Blue Marlin were last season's Fenton Cup runners-up and should feature strongly from the existing clubs while there are other brand new clubs like Three Colts and Forest Green who will look to spring a shock in their debut seasons.
Finally in Division Two, expect this to be a really competitive league as League Cup winners Leyton Green look to convert cup glory into league performances. Custom House, dropping back into Division Two, will be strong competition along the way. Grove United are the newcomers to the division along with Northend Res who have moved across from the Romford League.
In the cup competitions, the Fenton Cup, won by a Division One side Chingford Athletic last season, will incorporate every team in the league in a knockout format while each division will also have its own cup competition each leading the way to this season's cup finals at Dagenham & Redbridge in May. The league also has a number of representatives in various outside competitions this season with representation in the Essex, London, AFA and English Deaf Football competitions.
On behalf of the League Management Committee, we would like to wish all of our clubs and match officials all the success for the season ahead.