FA to trial referee bodycams in Essex Alliance League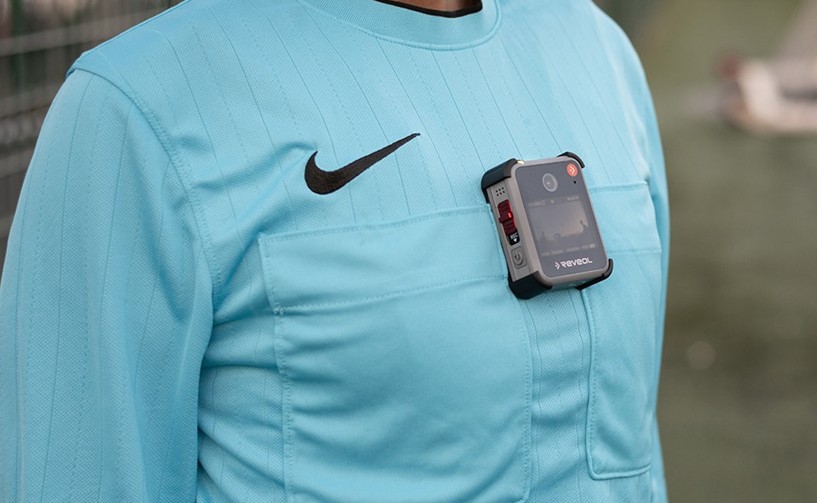 For our latest news and updates, please enter your email address
As reported widely in the past couple of weeks, the Football Association announced recently that it has approved a trial for the use of referee bodycams across four adult grassroots football leagues in England. We are pleased to confirm that the Essex Alliance League has now been selected to represent our region, along with leagues in Middlesbrough, Liverpool and Worcester, beginning in this weekend's fixtures.
The aim of the trial is to explore whether the use of bodycams improves participant behaviour and respect towards referees in the grassroots game, with around twenty-five of our specially trained referees equipped and approved to use the camera, providing evidence for disciplinary hearings, where required. All footage recorded will only be used by The FA for the purposes of dealing with disciplinary cases and will be processed and stored in line with The FA's privacy policy which you can access here.
As part of the trial, The FA will be tracking and evaluating the impact of the bodycams on behaviour across the participating leagues and, if it's successful, may look to roll it out across additional adult grassroots football leagues in England during the 2023-24 season.
Daniel Meeson, FA Head of Refereeing - Technical & Development, said: "We care passionately about the welfare and support for our referees in England, and our national game simply could not operate without them. Across all levels of our game, we have some of the best referees in the world – many of whom have dedicated their lives to the refereeing – and they deserve our utmost respect and thanks. So we are excited to explore how bodycams can be used in grassroots refereeing so that we can better understand how they could help affect the behaviour of players and coaches towards them."
Essex County FA Chief Executive, Brendan Walshe, spoke positively about the trial on behalf of the Essex FA. "Referees are an integral part of grassroots football and we are delighted to be one of the County FA's who are partaking in this trial. We are welcoming of this campaign and are looking forward to supporting The FA and the chosen referees during this trial. We are hoping to be a part of something that has a positive effect on the behaviour to referees and allows them to continue enjoying the game."
Essex Alliance League General Secretary, Barry Fitzgerald, welcomed the league's selection for the pilot. "We thank the FA and Essex County FA for considering the EAL for this key trial which, we are sure, will be welcomed by our match officials and it's positive intentions recognised by member clubs, even though we experience such small numbers of incidents in our league."
Anybody with queries or questions relating to this trial are directed to speak with the Referee Department at Essex County FA who will be happy to advise.