Chingford Athletic secure treble with Fenton Cup Final victory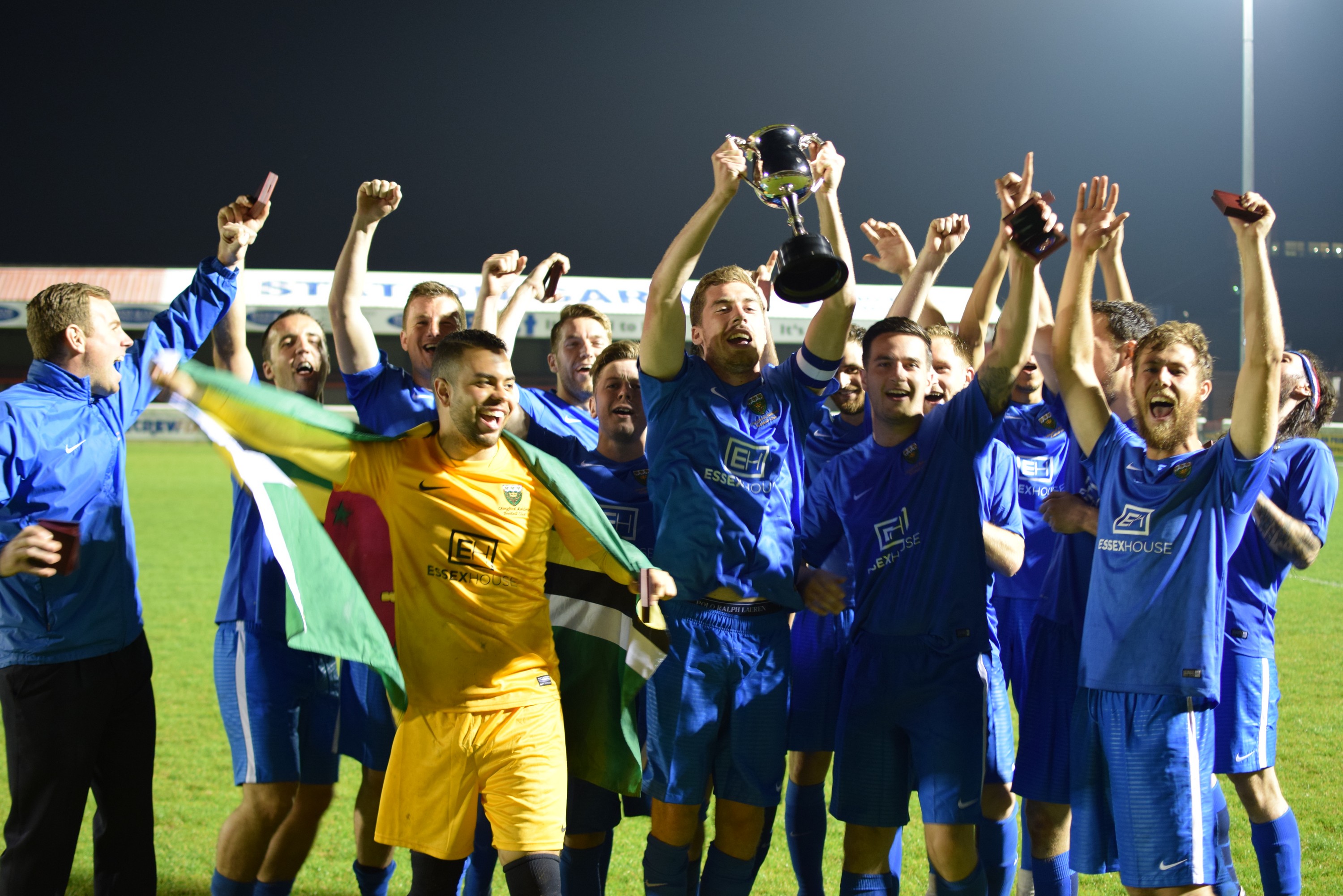 For our latest news and updates, please enter your email address
Chingford Athletic have retained their Fenton Cup crown after coming from behind to defeat a spirited Rainham Working Mens Club side, 3-1.
Chingford always seem to bring the wet weather with them to Dagenham, something they again managed to do last night as the recent warm weather gave way to persistent rain storms throughout the evening. It certainly slickened up the surface at Victoria Road and made for a very interesting game of football.
The game started very even with both sides looking to get used to the pitch and feel each other out in the opening exchanges. The slick top made ball control all the more difficult and also saw some very end-to-end football as a result although very little in the way of clear-cut chances.
As the half wore on, Chingford Athletic started to play the better football but without really testing the Rainham backline or goalkeeper who stood firm. Indeed it was Jon Gray's Rainham side who got the first real chance of the game as Jack Francis was called upon to make a great save after a goalmouth scramble that seemed to really open this game up.
Then, on the brink of half time, a great moment for Rainham as a free-kick was delivered in from the wide right area, Chingford unable to clear leaving Rainham's skipper with little to do but bury the ball into the back of the net to take a lead into the break! You can't say they hadn't deserved it for their perseverance.
I'm not sure what Chingford's manager, Lee Bowers, said to his players at the break but it sparked a magical turnaround for the county cup and league winners. Within two minutes of the restart, Chingford were level. A corner was whipped over and turned in by Gary Murray from close range to bring his side level at 1-1.
The early second period entertainment was not over as barely two minutes later Chingford's top scorer, Mike Mignot, got goal-side of the Rainham defence and in the clear with just the goalkeeper to beat, rolling it into the bottom corner to put his side 2-1 ahead.
The goals just kept on coming in a ten minute spell of football for the holders that really put this game beyond doubt as Gary Murray found space in the left channel of the Rainham box and slotted past the keeper from a narrow angle to increase Chingford's lead to 3-1.
Despite that onslaught, Rainham were the better side after that creating chances of their own but just lacking that killer final ball to really turn chances into goals and make it a close finish. Their keeper made a couple of brilliant saves including a one-on-one effort that was top class and kept his side in the game.
As the clock ticked to ninety minutes, referee Adam Storey blew his whistle to confirm Chingford Athletic as Fenton Cup Winners and to complete their treble of achievements this season. Both sides received their awards from Essex County FA Chairman, Mr Wayne Deller, before Mike Mignot lifted the Fenton Cup for Chingford Athletic.
Photographs from the match can be found on the League's Flickr account online now