Alan Cross scoops top FA 50 Year Service Award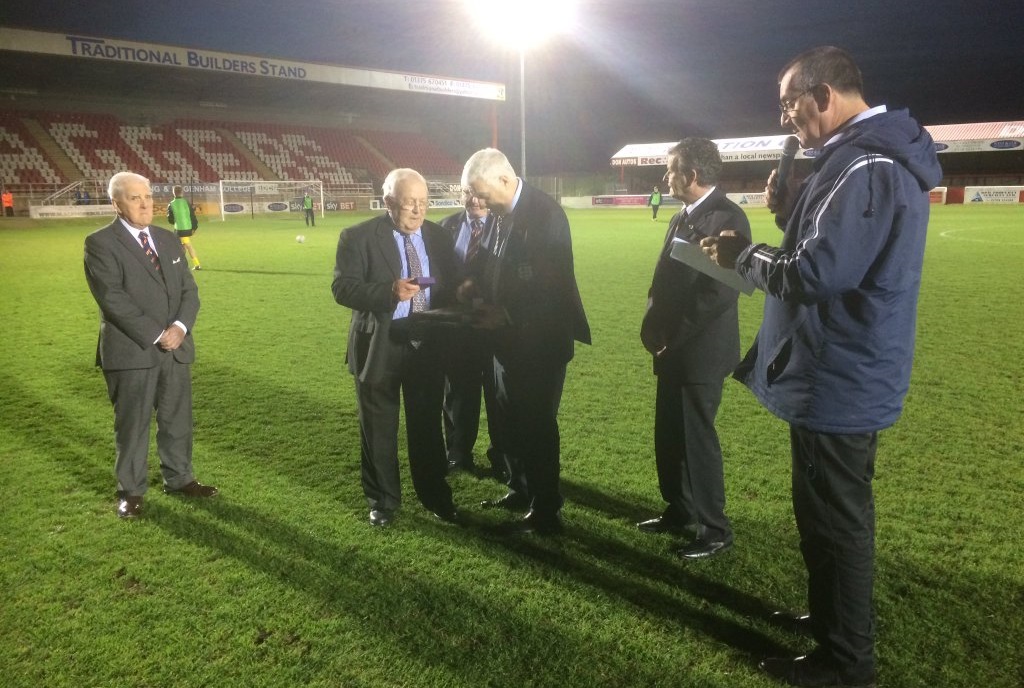 For our latest news and updates, please enter your email address
We are very pleased to announce that our vice-chairman, Alan Cross, has been awarded with the FA's top award for 50 Years Service to Football. This is a fabulous achievement and fully reflective of the time Alan has given in support of the local game.
Alan started playing football for May & Baker FC and became their secretary in 1960. Since then, he's played for various other clubs and has also served as secretary of Thames View Youth Club FC. He was involved with the Essex Business Houses League for many years and is now our Vice-Chairman for the Essex Alliance Football League.
As an avid Dagenham & Redbridge FC fan, he will often be found on the terraces at Victoria Road on a Saturday afternoon cheering on his side.
We thank Alan for his many years of service to our game and hope to continue to work alongside him for many more years.