New team applications for 2018/19 being taken now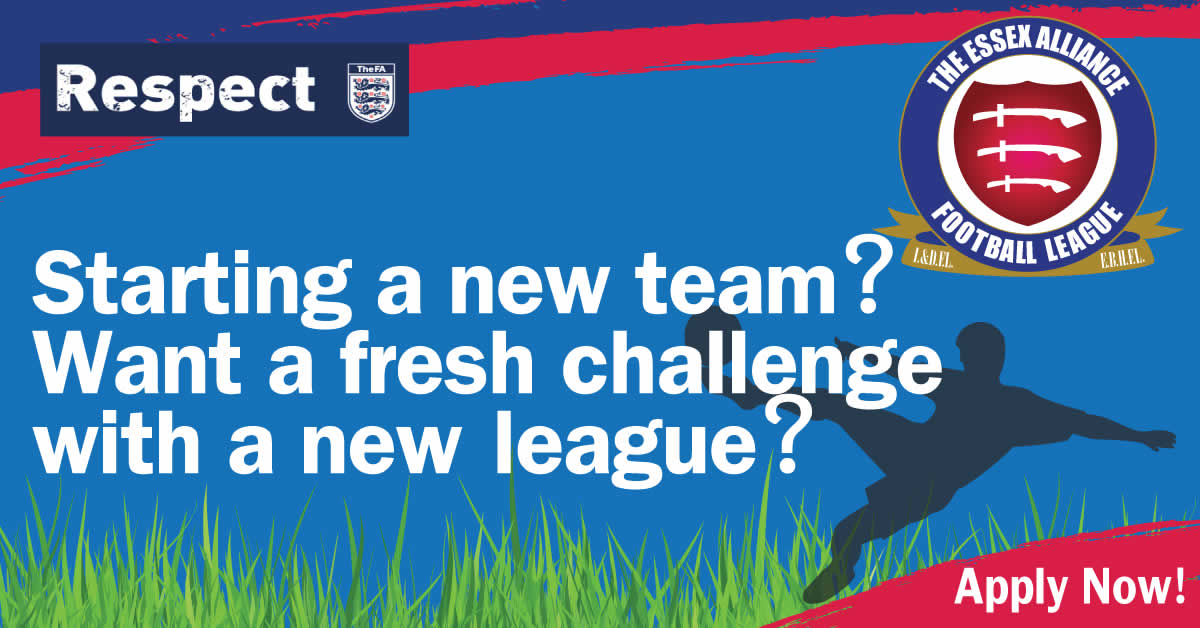 For our latest news and updates, please enter your email address
The Essex Alliance Football League are inviting new teams to join us for an exciting 2018/19 season.
Formed through the alliance of two local leagues in 2014, the competition continues to go from strength to strength with tremendous competition and camaraderie throughout every division. Each season reaches it's exciting climax with our cup finals to be held at Dagenham & Redbridge FC in May.
Following the expansion to a fifth division last summer after a large influx of new member clubs, we are looking for even more teams to join our ranks.
For help and assistance with getting your team underway, right from affiliating with a county FA to finding the right pitch, we can provide the assistance you need. Please do get in touch with us if you have any questions.