Local league partnership to subsidise another new referees training course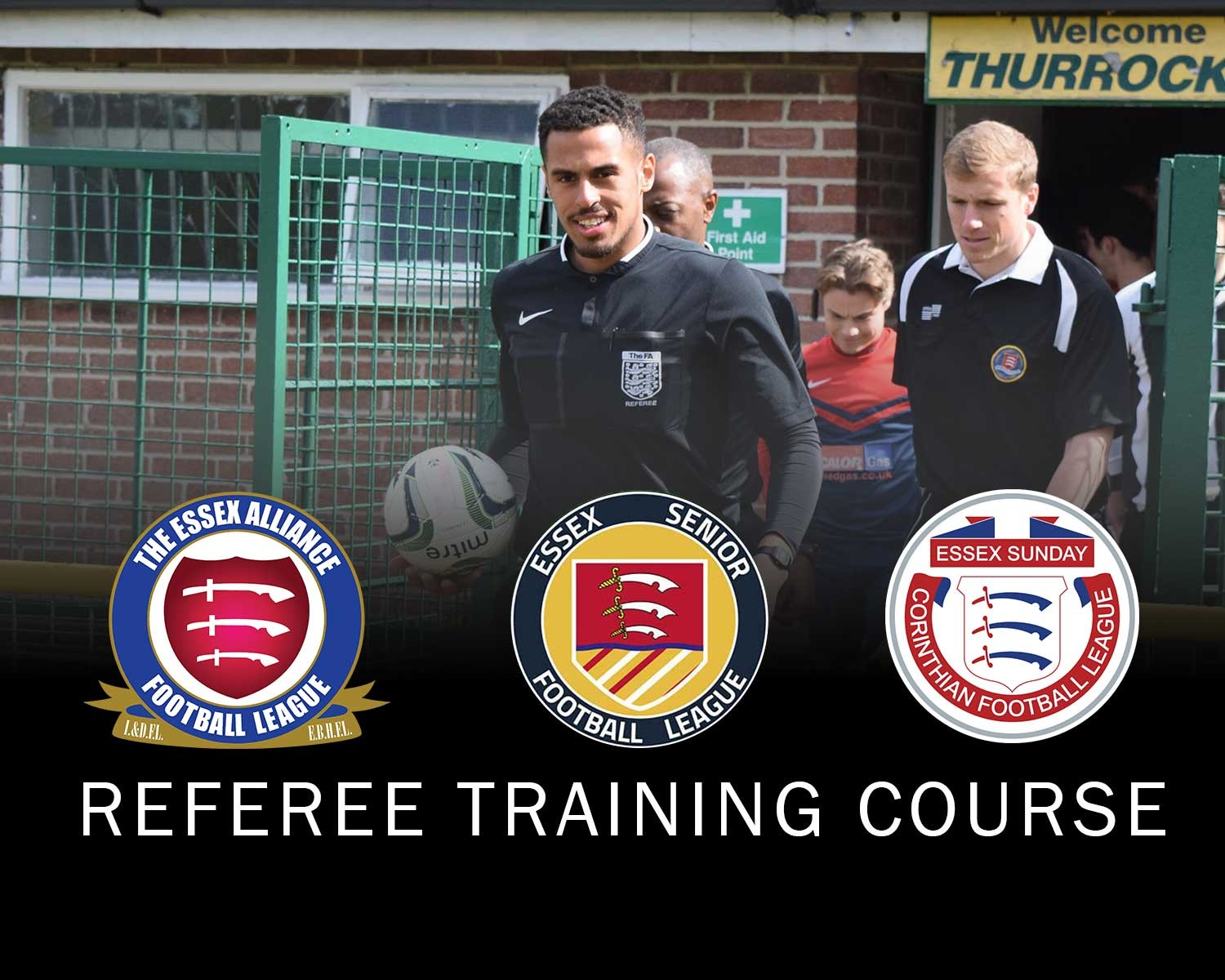 For our latest news and updates, please enter your email address
Following the success of our November new referees training course which has seen a number of new officials join the circuit, we are pleased to confirm another subsided course will begin in April to allow more individuals to come forward and qualify.
Having assessed the impact of the national shortage of match officials, we have once again linked up with the Essex Senior League and the Essex Sunday Corinthian Football League to join forces and arrange the delivery of another course whuch will take place Thursday 7th April (evening) and Sunday 10th April (all day) at Redbridge FC, in collaboration with London FA.
Once the individual has completed the necessary e-learning modules, attended the two face-to-face training days and officiated on the requisite number of matches as a trainee, they will qualify as a referee and be able to then engage with the leagues to continue their refereeing journey. The only cost for the course to the trainee is £30 which is paid in advance and entitles them to a referee kit upon successful completion.
To register an interest in this course, please follow the link below and answer the questions provided: https://forms.gle/ucrqbFiESA7ufEkR9
You will also need to complete the e-learning modules which can be accessed through the following link: https://falearning.thefa.com/course/view.php?id=1804. If you do not already have a FAN number, you will be able to create one as part of the process.