Local league partnership subsidises new referees training course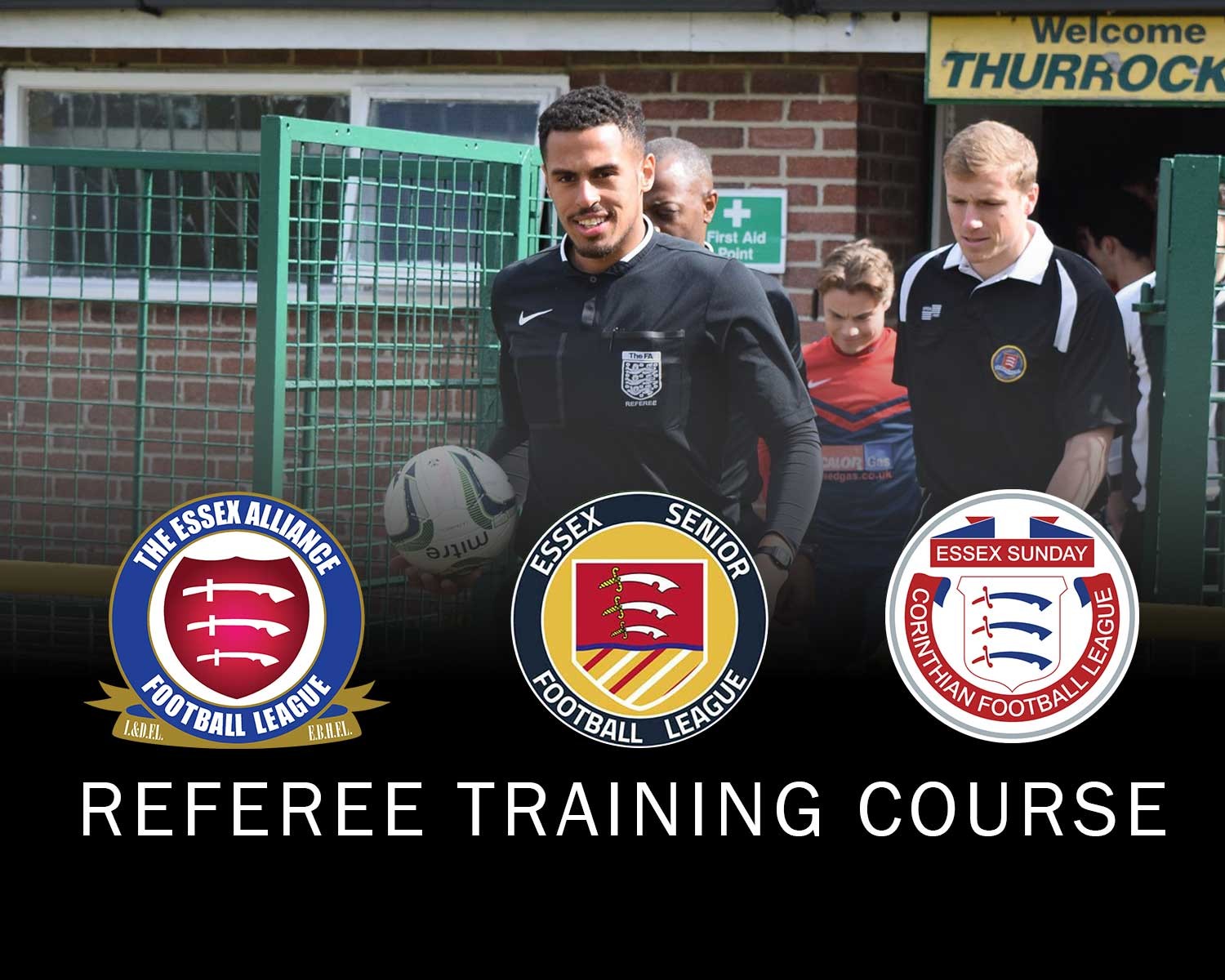 For our latest news and updates, please enter your email address
As has been well publicised this season, one of the lasting effects of the pandemic on our game has been a reduction in grassroots participants nationally, including the number of match officials available to cover matches regularly.
Having assessed the impact of this and not willing to just sit back, we have been proactive and are pleased to confirm that we have linked up with the Essex Senior League and the Essex Sunday Corinthian Football League to join forces in subsidising a local referees course which begins at the end of November at Redbridge FC in Barkingside.
The leagues will be co-funding up to 24 places on the course which will be delivered by London FA, enabling individuals who are interested in taking up the whistle to do so with a far lessened financial burden. Once the individual has completed the necessary e-learning modules, attended the two face-to-face training days and officiated on the requisite number of matches as a trainee, they will qualify as a referee and be able to then engage with the leagues to continue their refereeing journey, following in the footsteps of some our previous promotees perhaps right to the very top.
All three leagues involved in this venture are fully committed to ensuring that trainees will receive all of the support they need firstly to become qualified and to then further their careers through the extensive promotion scheme, all whilst becoming part of a community of referees who are all on hand to support each other's development.
If you are interested in taking part in this course, you will need to be available on the evening of Thursday 25th November and all day on Sunday 28th November, as well as committing to completing the e-learning modules in advance. Of course, we would naturally also ask that those interested are willing to officiate in the areas covered by our respective leagues.
To register your interest in this course, please follow the link below and answer the questions provided: https://forms.gle/ucrqbFiESA7ufEkR9
You will also need to complete the e-learning modules which can be accessed through the following link: https://falearning.thefa.com/course/view.php?id=1804
If you do not already have a FAN number, you will be able to create one as part of the process.