FC Petrocub in London Cup Final action this Friday night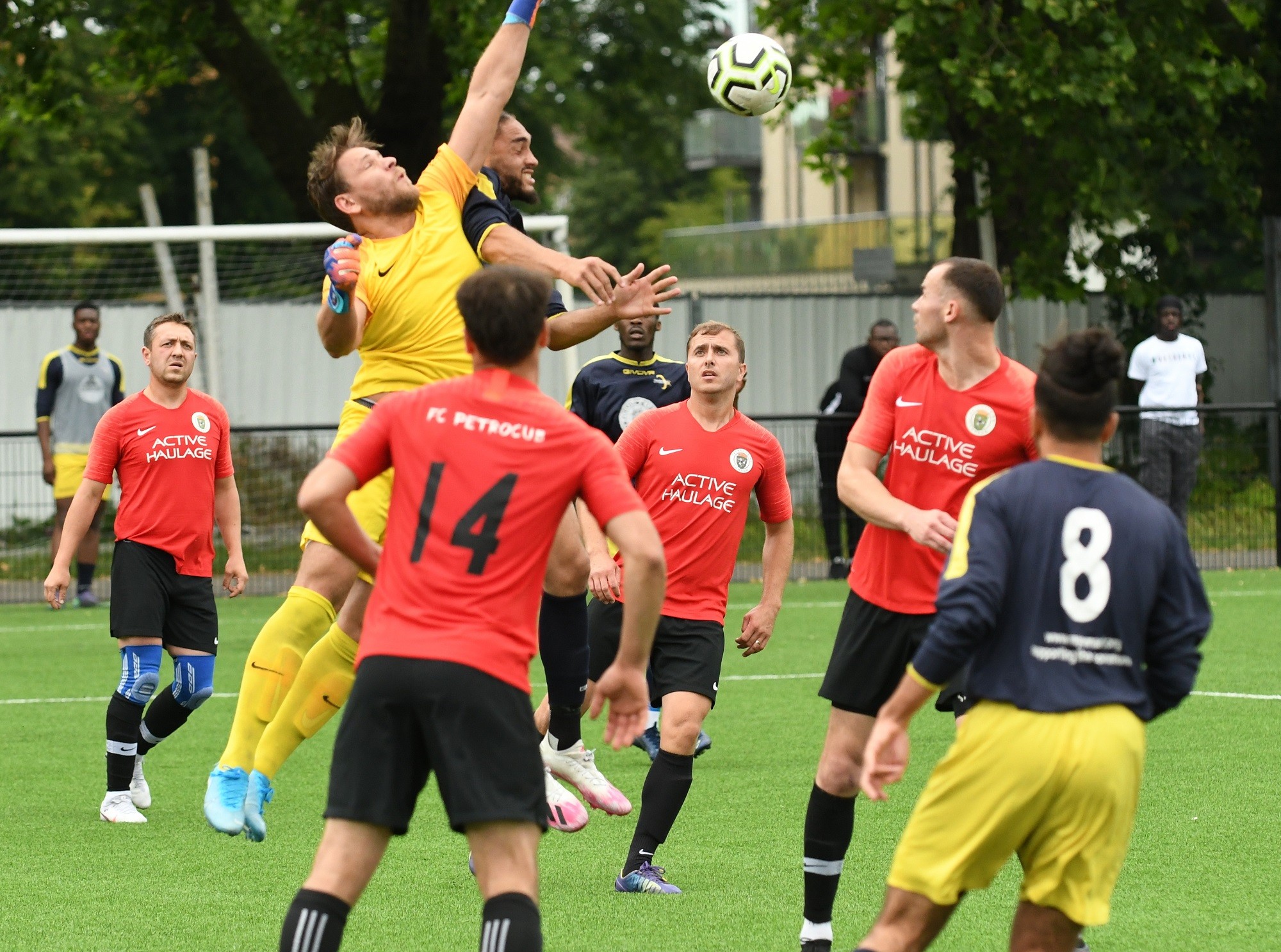 For our latest news and updates, please enter your email address
It's another big night for an EAL club this Friday evening as FC Petrocub return to the London Junior Cup Final stage for the second season in succession as they take on Wimbledon & District League side, London Hibernian, at Haringey Borough's Coles Park Stadium, kicking off at 7.45pm.
Reaching any county final is no mean feat in itself but to do it twice demonstrates some great qualities. Despite mixed form in the league this season which has seen them finish comfortably in mid-table, their cup form has been terrific once again and they started their run to the final with a hard fought 3-1 victory against fellow EAL side, Jolof Sports. The subsequent three victories saw them keep winning cleansheets against Hilltop Reserves (3-0), Chelsea Rovers (3-0) and then Old Plymouthians (2-0) in the quarter finals. The semi-final saw them heading south of the river once again as they took on Yorxeter and a tight game eventually went in the visitor's favour, coming through 2-1 to secure victory and their place in the final this Friday.
For their opponents, this is a first tilt at county glory with London Hibernian sitting top of the Wimbledon & District League and having been crowned league champions in recent weeks, a side who are clearly having one of those seasons to remember. They have been in fine form in the county cup with some high scoring games, including an exciting 8-4 win against FC Baresi Under 23s in one of the earlier rounds. The scoring form of Gavin Falconer (24 goals) and Eoin Kilcommons (15 goals) is one stat to be wary of but, as we know, anything can happen when it comes to cup final night.
We wish Adrian and all of the FC Petrocub boys the very best of luck for the final and we look forward to travelling up to support you in the big game.